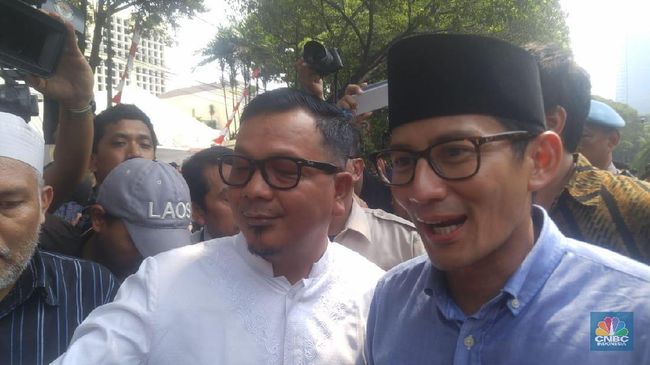 Jakarta, CNBC Indonesia- A number of top entrepreneurs in Indonesia met at the residence of the former Minister of Maritime Affairs and Fisheries Sjarif Cicip Sutardjo, tonight.
The average entrepreneurs gathered in the house located at Jalan Sriwijaya 2/20 are former managers and officials of the Indonesian Young Entrepreneurs Association (HIPMI).
Among the attendees were the vice-presidential candidate number 02 Sandiaga Uno, KADIN chairman Rosan Perkasa Roeslani, Apindo president Hariyadi Sukamdani and team leader of the national campaign Jokowi-Ma & # 39; ruf Couple, Erick Thohir.
The meeting started at 20.00 and was kept private. Until 20:30 the meeting is still ongoing and the reporter may not participate.
So, what is the agenda discussed by these entrepreneurs?
Based on invitations that were distributed and received by CNBC Indonesia, the host, namely Cicip, invited entrepreneurs to stay in touch prior to the political year.
"The difference in political choices is normal, it becomes extraordinary when the difference is within the framework of friendship", said Cicip's invitation.
(gus / miq)
Source link