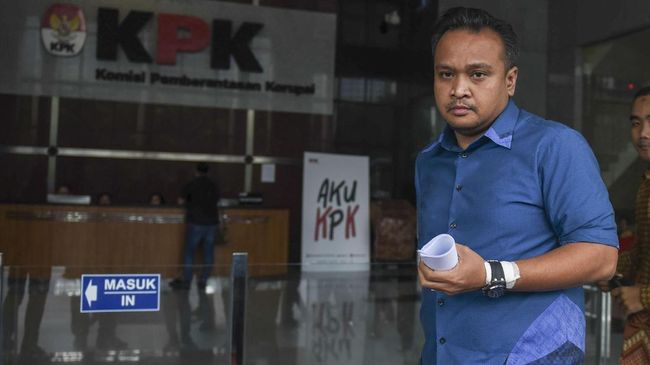 Jakarta, CNN Indonesia – Niece Setya Novanto, Irvanto Hendra Pambudi denied US $ 3.5 million in cash case of e-KTP projectHe claimed to receive only about US $ 2 million that was forwarded money changer,
This was conveyed by Irvanto when he, as a defendant, responded to the testimony of a number of witnesses at the Corruption Court of Jakarta, Tuesday (8/21).
"I received only US $ 2.9 million of the total transaction of US $ 3 million after deducting Rp40 per dollar," said Irvanto.
Irvanto said the money was received directly from PT Inti Valuta Money Changer Marketing Manager, Riswan alias Iwan, in his office.
This statement is different from what Ivan said when he testified in court today. He claimed that he had to send money from abroad by Irvanto.
After sending the money, Iwan handed over the staff of Irvanto named Ahmad.
"I transferred US $ 3.5 million through Mr. Ahmad, not myself," he said.
The same was conveyed by Ahmad who also testified before the trial. This PT employee of Mondialindo claimed that Irvanto had received money from Iwan.
He was promised that he would get an engine if he was willing to take the money.
When I went to Mr. Irvan's house, he said there was another project, he said that when he was done, he would give me a motorbike, & # 39; he said.
But Ahmad admitted that he did not know the details of the project that Irvanto refers to. He received the money only four times from Iwan.
"I forgot the number, but there were US $ 400 thousand and US $ 600 thousand," Ahmad said.
In this case Irvanto, together with businessman Made Oka Masagung, was charged with corruption of e-KTP projects to cause a loss of Rp 5.9 trillion. Irvanto is suspected of being the money holder for Setnov.
Setnov himself has been sentenced to 15 years in prison by the panel of judges.
(PMG)
Source link