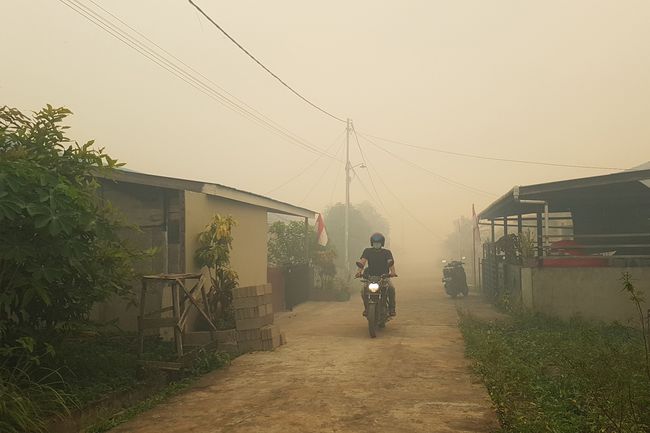 Jakarta, CNN Indonesia – An integrated task force on land fires creates artificial rain to extinguish forest and land fires in West Kalimantan. The Task Force consists of BNPB, BNPT, TNI-Polri, BPBD Manggala Agni, Satpol PP, Damkar and volunteers.
The head of the Information and Public Relations Department of the National Disaster Management Agency (BNPB) Sutopo Purwo Nugroho said the weather change had been implemented since Monday (8/20). However, due to the large number of hotspots and the state of the fire location that is peat areas, the fire can not be extinguished immediately.
Sutopo said that, in addition to making artificial rain, the Task Force team also mobilized helicopters to extinguish the fire by carrying out a water bomb.
"The handling is therefore carried out by the integrated taskforce team, BNPB has deployed four helicopters for water waves and is flown every day", said Sutopo Tuesday (8/21) at the BNPB office in East Jakarta.
According to Sutopo, a fire in West Kalimantan has claimed four lives. Sutopo said the victim died burning when his house went up in flames.
West Kalimantan, said Sutopo, is an area with the largest number of hotspots or hotspots. The number of hotspots in West Kalimantan reached more than 500 points.
"Most other provinces because it is related to the habits of the citizens to burn their gardens," Sutopo said.
Hotspots in West Kalimantan began to disrupt people's lives. Sutopo said, in Pontianak City a number of schools were closed because the standard for air pollution had reached an unhealthy level by default.
"Smoke caused a malfunction, although Supadio International Airport could close yesterday, so the flight was delayed," he said.
(Ugo)
Source link