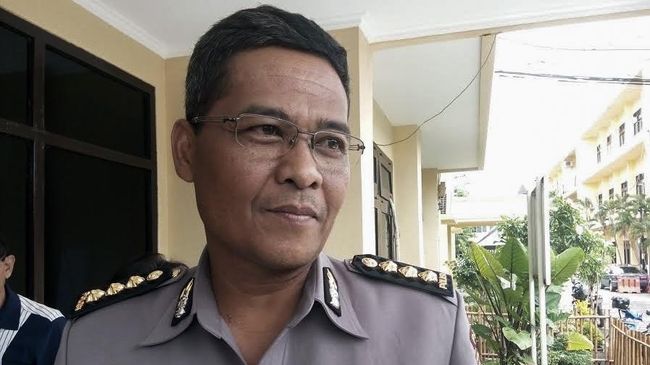 Jakarta, CNN Indonesia – Police inspect RAT (14), victim of defeating a TNI-based motorist with the initials MA. The investigation was carried out separately at the Supreme Court, which was also questioned by the police.
During this investigation RAT was accompanied by her brother Reza Achmad who was also examined as a witness. Reza, who happens to be driving a car with RAT and his mother.
Reza admitted that before it hit, he suddenly stopped because the front car suddenly stopped. As a result, the car stopped by the MA suddenly stopped because it was behind Reza's car.
"What happened was that which had spread, I was suddenly furious, perhaps the perpetrators did not receive it (there was a knock)," said Reza at the headquarters of Metro Jaya Police, Thursday (8/23).
At that moment Reza admitted that he was not reckless with a car. He said that this could be proved with CCTV footage.
Reza added that the first time the MA had strangled him who was still in the pilot seat. Then the Supreme Court strangled his sister too.
Mrs. Reza came out of the car and tried to break what happened next. The Supreme Court, however, even sent a blow to RAT who tried to protect his mother.
As a result, the blood flows around the nose and the mouth of the RAT until the white shirt is used.
Reza admitted that the MA had not said during the incident that he was a member of the TNI.
"At that time I was angry, I said, you hit a child, I'm a doctor, I'm not afraid, but no, he said TNI," he said.
Kasubdit Ranmor Ditreskrimum Metro Jaya regional police, AKBP Sapta Maulana said the investigation by RAT and his family witnessed the events that took place on Wednesday (22/8) around 10:00 WIB on the Jagorawi toll road to Jakarta from Cibubur.
"(Investigation to dig) the true story is like what, with the supporting evidence that is there, that's all," Sapta said.
Sapta also said that he could not have drawn any conclusions from the investigation that had been carried out on the victim. "We will see later, the results are not yet complete," he said. (Osc)
Source link