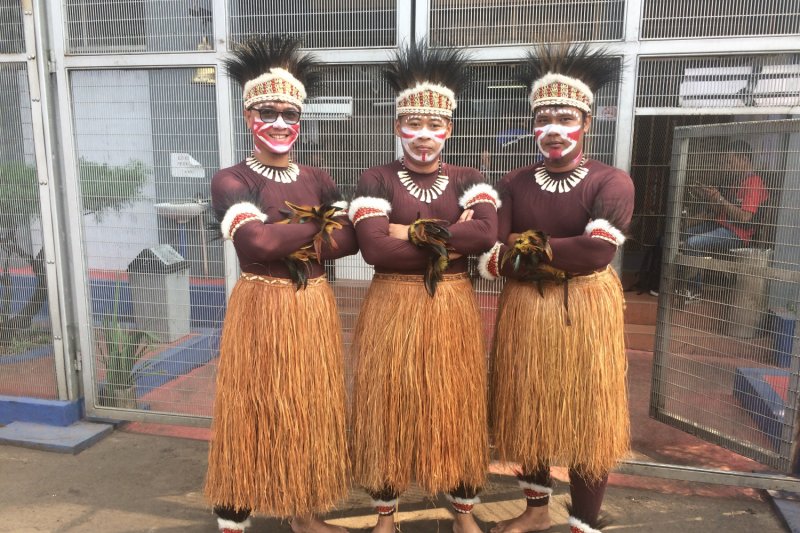 Jember (ANTARA News) – The police determined eight suspects in the case of the death of a prisoner named Rahmad Andita because he was being prosecuted in the cells of the Class II-A Penitentiary at Jember Regency, East Java.
Eight inmates were called suspects, with the initials US, FS, BY, MI, US, RH, KH and ZN, all of whom were co-victims in a cell of a closed cell in block B2.
"We placed eight suspects with the details of four suspects as the main perpetrators and four other suspects helped to prosecute the victim to death," said police chief AKBP Kusworo Wibowo of Jember at the Jember Police Station on Sunday.
A number of suspects carried out the victim's prosecution as a result of debt problems. Victims often pay debts to a number of prisons in block B, but never keep their promises to pay.
The suspect feels annoyed because he is only promised to pay off the debt. "Moreover, the suspect also suspected the victim as an officer-informant in Jember Prison when something happened in a block B cell," he said.
During interrogation by his fellow prisoners, the victim answered complicated questions from the suspect on Thursday (8/23) at night. One of the suspects strangled the victim from behind and three other perpetrators killed the victim.
"According to the autopsy results from the forensic team, the victim died because he could not breathe and some bruises in some parts of the victim's body were hit by one of the suspects using an agate ring," he said.
The prisoner from Petung Village, Bangsalsari Subdistrict would be dead because he was strangled and silenced by using a pillow so that the person could not breathe and suffocate.
The police have also secured a number of supporting documents, including two caries, the victim's pants, sarongs and pillows. The defendant had replaced the victim's pants covered with blood and lying on his bed as if the victim were a natural way had died & # 39 ;, he said.
The head of Jember Class II-A Correctional Institution, Sarju Wibowo, said that his party had fully transferred the case to the police for the legal process of prisoners who had carried out the prosecution to cause death.
"Actually, prisoners and prisoners are not forbidden to use agate rings, but after this event we will ask all prisoners and prisoners to remove their carnelian rings," he said.
A prisoner, Rahmad Andita (40), aka Mat Tawon, a resident of Petung Village, Bangsalsari district, Jember Regency, was found dead in his room, on Friday (8/24) by 73 prisoners in Jember Prison B-2 prison cells was occupied.
Also read: Jember police station investigates the death of prisoners in prisons
Also read: prisoners died in Jember prison allegedly maltreated
announcers: Zumrotun Solichah
Editor: Sri Muryono
COPYRIGHT © BETWEEN 2018
Source link