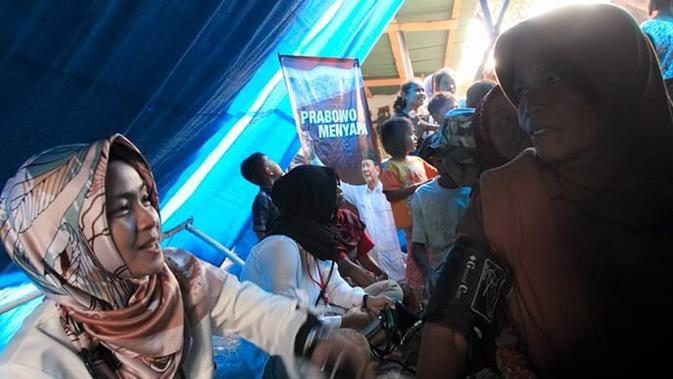 Liputan6.com, Jakarta – Presidential candidate Prabowo Subianto visits earthquake victims in Lombok, West Nusa Tenggara (NTB). To the refugees, he expressed his grief to the victims and gave help.
"I want to convey our solidarity and express my deepest condolences to the earthquake refugees in Lombok," said Prabowo in the middle of a refugee tent in Guntur Macan Village, Gunung Sari, West Lombok, NTB, via a press release on Wednesday (5/9/2018).
He appreciated the steps of community volunteers to help victims and victims of the earthquake in Lombok. According to him, this reflects the personality of the Indonesian people, the principles of unity and unity.
"Because the Indonesian nation can be big on the basis of unity and unity," he said.
Prabowo admitted that there was not much help. He brought groceries, tarpaulins, water pumps, sarongs and free medical treatment to victims of the earthquake.
"Hopefully this can all benefit the victims," ​​he said.
Source link