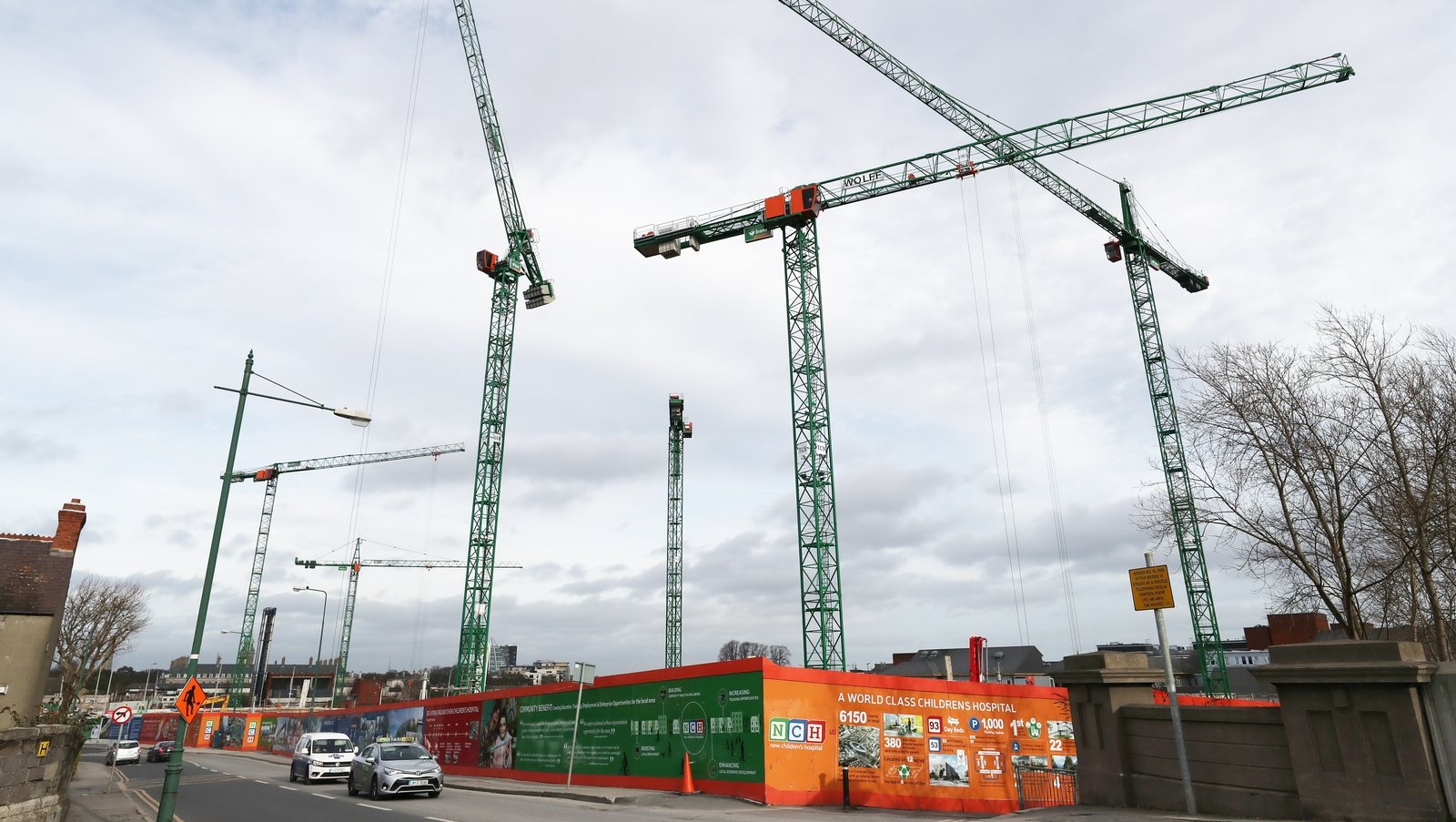 The contractor responsible for the national children's hospital said that it will unsubscribe from the project if the responsible committee wants to resubmit the contract.
BAM director Theo Cullinane said that if the board "wanted to get the work in a different way", they "will work with them to make this option possible".
However, BAM said that the company "will continue to work for the new children's hospital and that the trust of all parties involved is an essential requirement for the company".
In a statement, the Kildare-based company said it was not unjustly benefiting from the tender process for the project.
The company said that much of the comment on the tender process is "based on incomplete and inaccurate information".
It said that it will contact PwC to ensure that all relevant facts are disclosed.
The company also said that it has written to Taoiseach Leo Varadkar, with the request to clarify that his remarks in the Dáil on Tuesday, February 12 were not at BAM.
PwC carries out an evaluation of the cost overruns in the hospital.
In response to the BAM statement, a government spokesman said that the Taoiseach "did not refer to a specific company in the Dáil".
He added: "The government is not satisfied with various aspects of how the new national children's hospital project was delivered.
There is understandable public concern about the issue.
For this reason PwC has been commissioned to carry out an independent investigation.
He hopes and trusts that all parties and contractors will fully cooperate with it. "
Sinn Féin & s health spokesman Louise O & # 39; Reilly called on the Taoiseach and Health Minister Simon Harris to hold an emergency meeting with BAM and assess what "cost recovery" can be insured with regard to the hospital.
She said the Joint Oireachtas Committee on Health also needed information from both BAM executives and all members of the National Pediatric Hospital Development Board.
Independents4Change TD Mick Wallace said that the government must accept BAM's bid to be resubmitted.
Wallace told RTÉ News: "They should take their offer, big."
He said he believed that the government might be reluctant to re-register based on the fact that it would be seen as an acknowledgment that they were being "screwed up" & # 39;
However, the Wexford TD said: "It is better now to do the right thing – and that is more regrettable. The problems that are now associated with the hospital contract will not disappear."
Green Party Leader Eamon Ryan said the BAM offer should be welcomed if this were translated into savings for taxpayers.
He said that the entire debacle illustrated that the tendering process & # 39; deeply flawed & # 39; Has been.
Ryan said the government clearly in crisis management mode & # 39; was sitting.
Source link