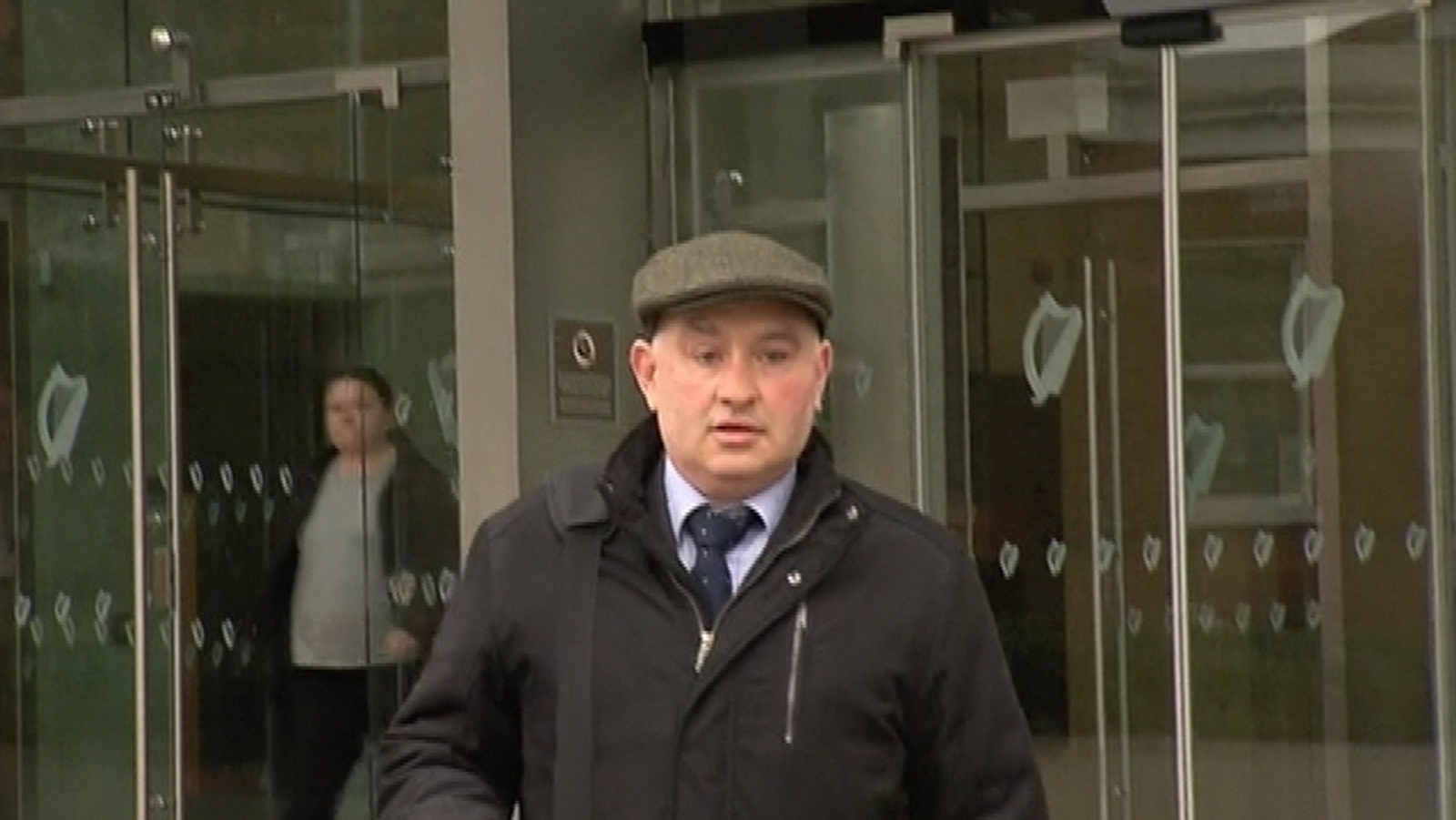 A garda who was part of a search team for DJ Bobby Ryan, told a murder trial that Patrick Quirke told him that two slurry tanks were the only ones on the farm.
Garda Conor Ryan gave evidence in the trial against Patrick Quirke of Breanshamore, Co Tipperary, accused of having killed Bobby Ryan, a part-time DJ known as Mr. Moonlight.
Mr. Quirke has not pleaded guilty to the murder of Ryan in an unknown location on a date between June 3, 2011 and April 30, 2013.
Ryan's body was discovered by Mr. Quirke at Mary Lowry's farm in Fawnagowan, Co. Tipperary.
Garda Ryan said that on June 7, 2011 he participated in house searches on the farm in Fawnagowan. A few days later, his superiors arranged that he would observe the manure tanks on the farm that had been emptied by Patrick Quirke.
He said that a slurry tank in a slatted floor was empty and that a second open tank had a small amount of slurry in it that was sucked out and spread across the land.
He said that Quirke's attitude was "calm" that day and that he told him that these were the only two tanks on the farm.
During cross-examination, however, it was suggested that the question he asked Mr. Quirke was whether there were other manure tanks on the farm. Garda Ryan said that he could have asked him.
He agreed that he could not say exactly on which day he visited the farm for emptying the manure tank, nor exactly on what day he received his instructions.
He agreed with counsel Bernard Condon that he had not made notes on this day and that he did not know when he made his statement about the events of that day.
He was shown a copy of the & # 39; jobs book & # 39; which stated that the task was completed on June 7th. Asked if he was wrong about the date on which he said no, but he could not say on what date the manure tanks were empty.
Asked when he made his statement about what had happened that day, Garda Ryan said he could not say. Mr. Condon told him that it was much more likely that the statement was made more than two years later. Garda Ryan said that he could not say.
Mr Condon said that Garda Ryan had made a total of nine statements, some of which were not dated.
When asked who asked for the statement, Garda Ryan said that the request came from the control room. Mr. Condon repeatedly asked him who had made the request and added: "Control rooms do not talk".
Garda Ryan said that the request "would have come through the channels" and would have been made by one of the two sergeants.
He visited the farm nearly two years later when Mr Ryan's remains were found in a discarded drainage tank.
Garda Ryan said he looked into the drainage tank and saw remnants of decomposition. He had to kneel to do that. He saw that there were no new tracks in the tank.
He also saw that the contents of a vacuum truck were being emptied nearby and saw a quantity of dirty water running out.
During the cross-examination he said that he was not surprised that he had been instructed to empty the contents of the vacuum tanker at a crime scene on the ground.
Mr. Condon asked if, "Nobody thought the contents of the tank to collect on a murder scene? On the ground it went?"
Garda Ryan said that the contents of the tank were being investigated. When asked how he said that they had lifted the handle and "by what came out, the dirty water" went.
Mr Condon asked: "Did you put your hand out, did you even have a sieve? You did not even put a bucket underneath?"
Garda Ryan replied: "No."
Asked if he was wearing a forensic suit at that time, he said he could not remember that. Asked whether his inspector observed this, he said he did not know.
Previously, a witness who assisted in the restoration of Mr Ryan's remains said he did not see signs of panic when a concrete slab covering an underground tank broke.
Tony Chearnley, a retired garda, said he was asked to operate a mini excavator to remove a concrete slab from the top of a discarded waste tank where the remains were found.
He agreed that the plate was broken when he removed it, but said that he did not see signs of "pandemonium" or "panic" and added "if there had been, I would have been asked to stop".
He agreed with lawyer Lorcan Staines that it was not ideal that the mat was broken, but said he did his best during removal. He also agreed that a few pieces of the plate had fallen into the tank.
When asked if there had been any discussion about waiting for a pathologist, Mr. Chearnley replied: "I do not think that would have been discussed with the excavator's driver."
When asked if there was a discussion about whether it would be wise to wait for members of the forensic scientific laboratory to arrive, he said that he was not a party to a discussion and he did not hear a discussion about it either.
The trial at the Central Criminal Court will be continued on Monday.
Source link