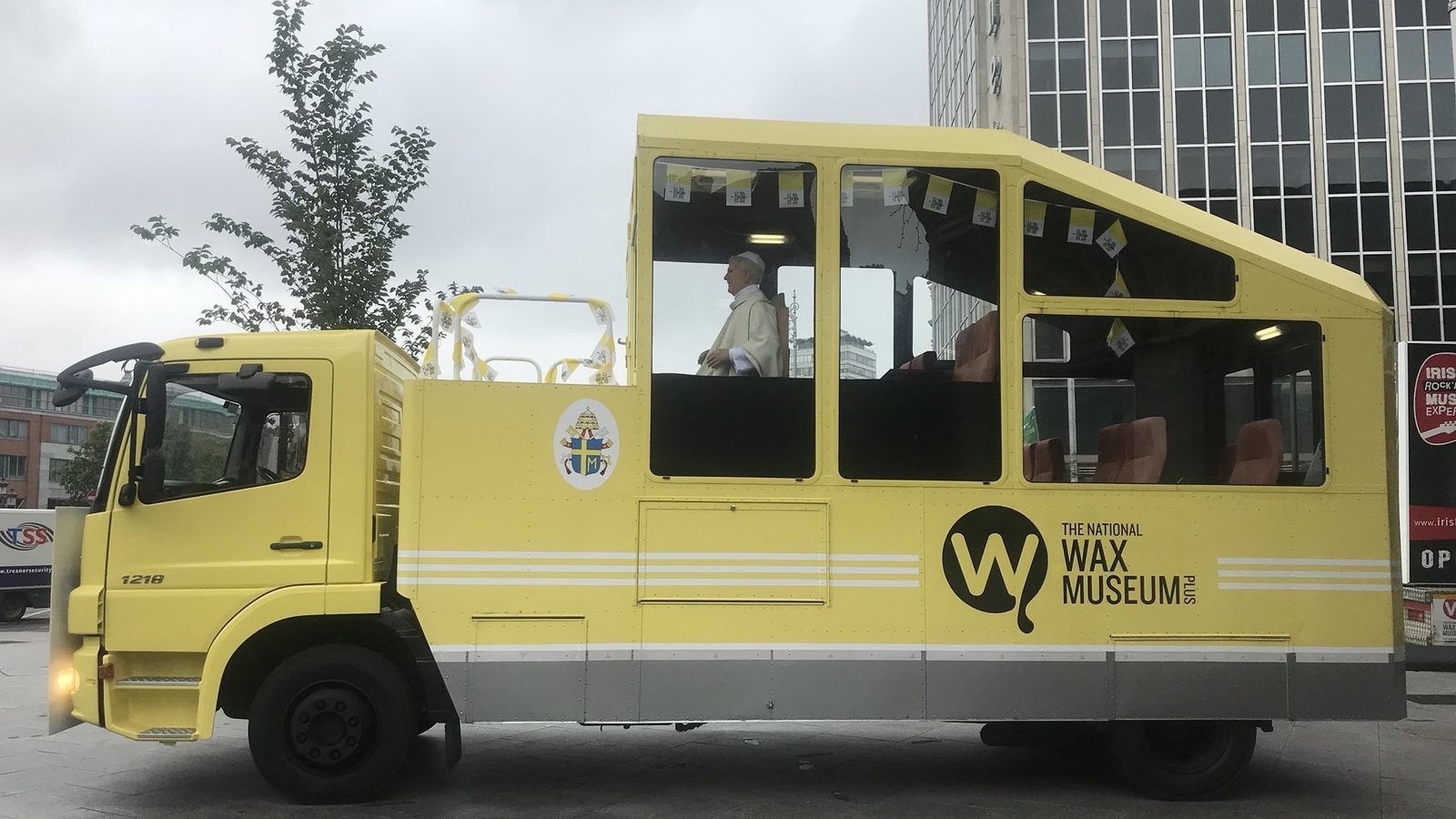 The popemobile of the visit of Pope John Paul II from 1979 was back in the streets of Dublin this morning.
The vehicle, which is owned by the National Wax Museum, had been in storage since the museum moved in 2006, but has recently been restored by the museum.
It has been renamed The Hope Mobile and will be made available for charities to use for fundraising activities.
The museum also unveiled a new wash by Pope Francis and the waxwork of John Paul II, which was recently restored.
Locals and tourists on O'Connell Street were confused and surprised when the museum owners took the two washes, along with one of Pope Benedict, on the Popemobile for a ride through the streets of Dublin.
Source link