An art installation was built in the main tourist area of ​​Dublin as a distress signal to Pope Francis prior to his visit to Ireland this weekend.
The Somebody's Child site in Exchange Street at Temple Bar had nine wooden panels built on Thursday, with art and graphic images describing the stages of damage related to child sexual abuse.
The work was installed by the local politician Mannix Flynn, who was sexually and physically abused by a priest from the age of eleven and says that he wants the church to acknowledge their guilt in a cover-up.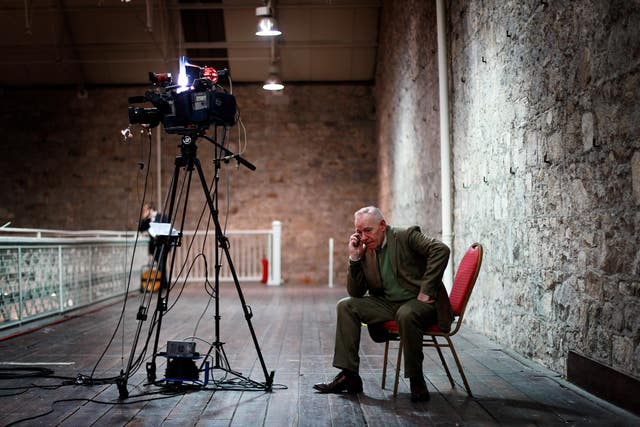 "This is a continuation of the work that has been done on the site during the last 15 years.
"However, this is only aimed at Pope Francis, with flags of the Vatican reversed, as an international emergency call.
"Many victims ask him why he continues to cover and protect the guilty party.
"The nine panels represent the impact of sexual abuse throughout their lives, of a child and follow them throughout their lives, and completely undermines them.
"Especially those who have been abused in institutions that are still traumatized in adulthood.
"His letter is not enough, many of us have a strong faith and we do not attack the church, but we have to hold the church responsible.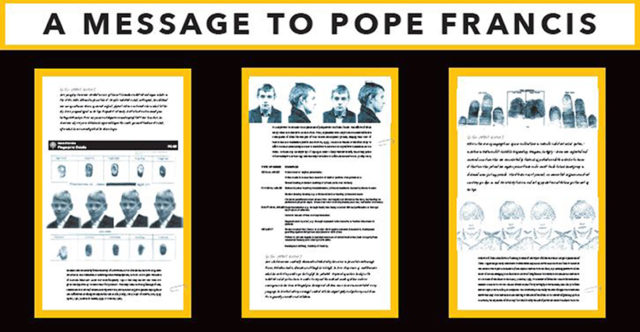 "The Gardai should interview the Pope, and the Taoiseach Leo Varadkar should not just wait for the Pope's visit, but constantly ask questions about the cover of abuse.
"The amount of clergy involved in mass abuse and torture of children, this is a hidden weapon of mass destruction.
"This art has been commissioned by the hundreds of thousands of victims of clerical abuse around the world.
"Some are no longer with us.
"The message is clear, writing on the wall, it has already attracted huge crowds."
The feature that is usually on the site was installed by Mr Flynn in November 2015 to remind the children and babies that were killed in the mother and baby homes of the state.
It contains the names of 796 children who died in the house of Tuam for unmarried mothers in Galway.
The site in the main street of Temple Bar is being watched by more than a million people this week, while Dublin is preparing for the Pope's visit on Saturday and Sunday.
Mr. Flynn added, "The pope has accepted that there was a cover and now people are less inclined to throw holy water on it, and more inclined to understand us.
"However, we do not want prayers and fasting or sympathy, we want people to be arrested and those who have it covered, at least to be held accountable to the court."
– Press Association
Source link