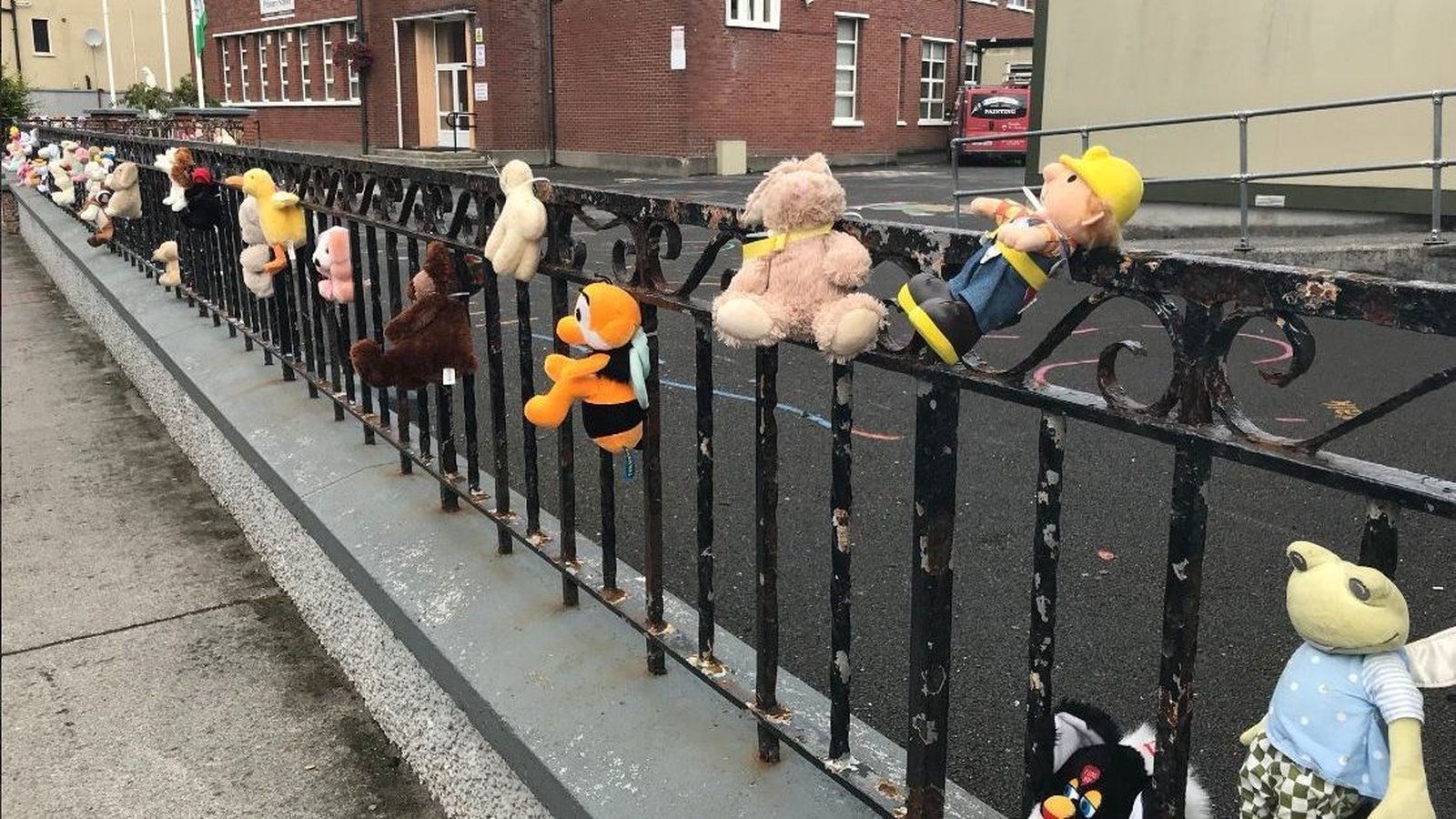 A large crowd has gathered for a silent vigil in Tuam, Co Galway to coincide with the papal mass in Dublin.
The vigil, which is organized by a man from Manchester, whose sister has disappeared from a mother and baby house, takes place in Tuam.
More than 100 people have gathered in the town hall and are planning to walk the 30-minute route to the former site of the Tuam mother and babyhome.
They will walk silently to the place where the remains are found in septic tanks and coincide with the papal mass in the Phoenix Park, they will recite the names of the children and light candles in their memory.
They will also place a special sculpture made by Flemish women in the form of a baptismal font on the site of the former home of Bon Secours.
Masses have also been collected at the Garden of Remembrance in Dublin for the stand4Truth rally.
Pelt toys for children along the railings of schools #tuam Co Galway for a quiet walk and wake in memory of 796 babies buried at the former mother and baby house – wake coincides with Phoenix park mass #PopeInIreand pic.twitter.com/68Mg3Uj6Ws

– EileenMagnier (@EileenMagnier) August 26, 2018
People have begun to gather in the Garden of Remains for the # Stand4Truth collection @rtenews pic.twitter.com/4Zz5Qd2KWk

– Samantha Libreri (@SamanthaLibreri) August 26, 2018
The event, organized by the survivor of the maltreatment Colm O & # 39; Gorman, to coincide with the papal mass in the Phoenix Park, asks people to show solidarity with those who have suffered abuse.
Musicians Hozier, Brian Kennedy, Liam O Maonli and Mary Black are among those who perform during the event.
Director Grace Dyas and author Marian Keyes are also because of the crowd.
The event ends with a silent trip to the site of a former Magdalena laundry at Sean McDermott, where there is an art installation by artist Will St Ledger.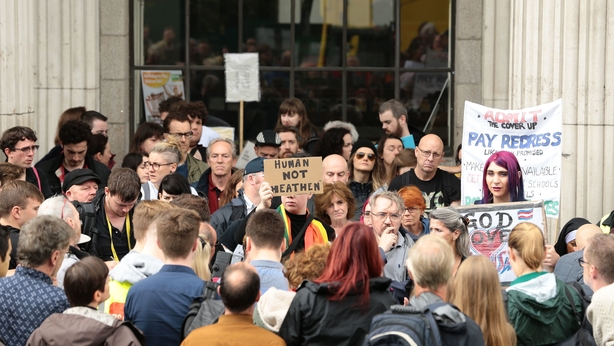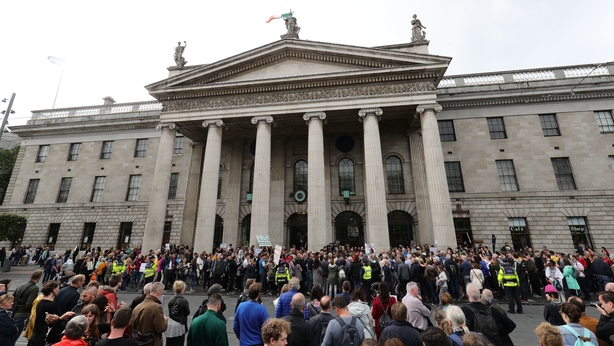 Approximately 200 demonstrators gathered at O'Connell on O'Connell Street in Dublin, in contrast to the visit of Pope Francis.
Organized by the campaign Say Nope To The Pope survivors of klerikale abuse gave emotional reports about their lives.
William Gorry of Co Offaly, who spent years in industrial schools, broke into tears when he recalled the death of his five-year-old brother when he was a child.
There were chants from "separate church and state".
Additional reporting: Samantha Libreri, PA
Source link