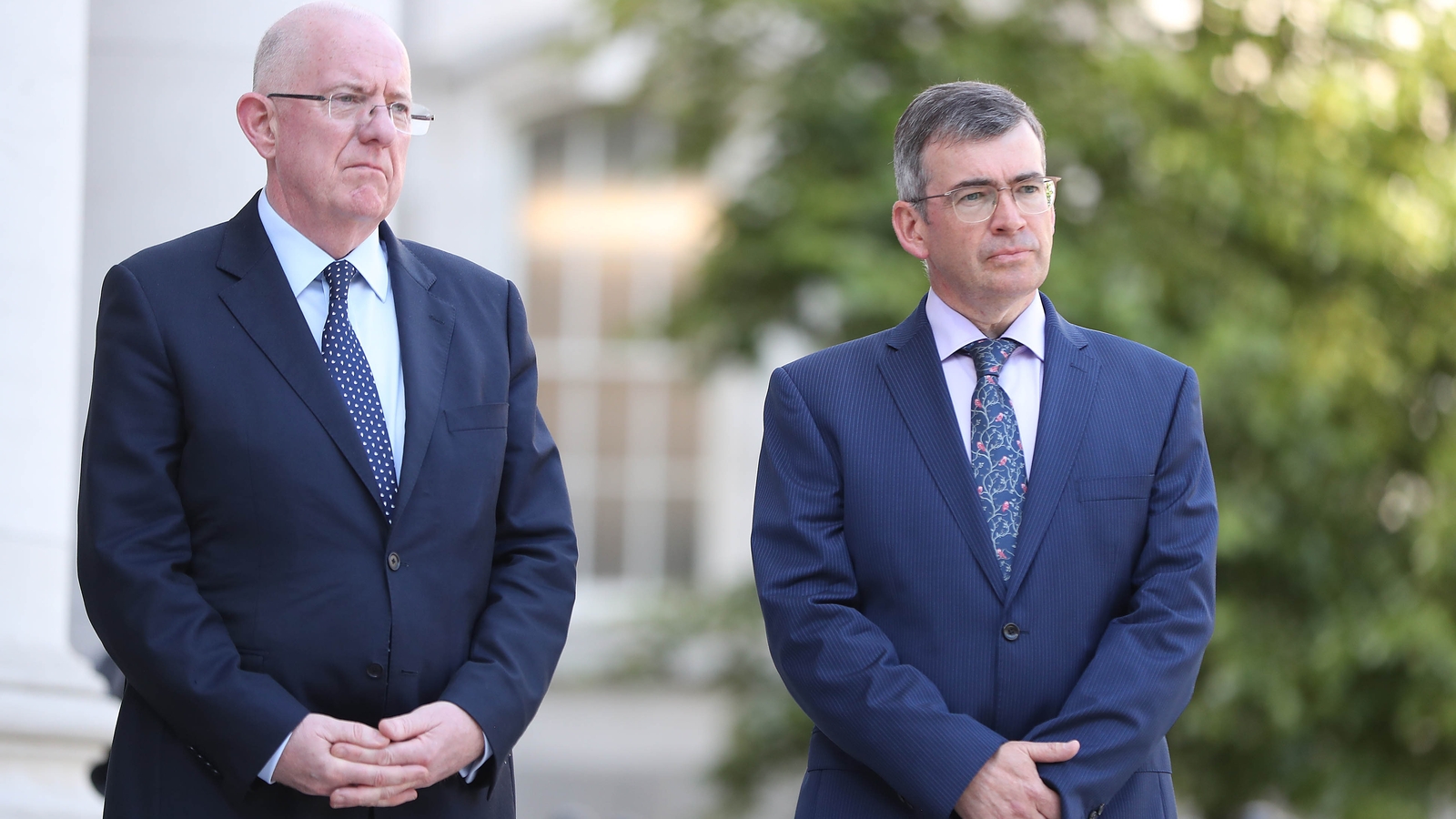 Justice Minister Charlie Flanagan has rejected any criticism of the incoming Commissioner of Garda, Drew Harris, and said that much of the negativity is politically motivated.
Speaking of RTÉ & # 39; s This Week, he said that he does not think there is a conflict between Harris bound to the British official secrecy law and to the Irish Official Secrets Act.
He said he thinks it is an attempt to damage the new commissioner, even before he starts, and described it as "very unfair."
He said that Mr Harris will be a member of An Garda Síochána from tomorrow morning and will be subject to the full range of legal requirements as any other garda member would be.
The minister said he was satisfied with the process of taking care of the incoming commissioner and that, at the request of his department, he had been screened by An Garda Síochána.
"That happened before the Independent Policing Authority nominated him for appointment by the government and before I brought that recommendation to my colleagues from the government," he said.
Mr. Flanagan said that if you look back on Mr. Harris's career, he played an important role.
"He is greatly appreciated for impartial police work and for service and community and he defended democracy on the rule of law all his professional life. His father was brutally murdered by enemies of democracy," said the minister.
"The biggest threat to the security of this state comes from dissident republicans, and I believe that Drew Harris played an important role in ensuring a positive role between PSNI and Garda Síochána."
He thinks this relationship can be further strengthened with Mr Harris as Garda Commissioner.
Mr Flanagan said that he had heard from people that Mr Harris worked closely with the British security services in the PSNI. But he said that this is not Ireland against the PSNI or Ireland who are concerned about a foreign police force.
"Drew Harris as Garda Commissioner, working with the PSNI, and even East West in terms of the relationship between Britain and Ireland against the continuing threat of dissident republicans and the enemy of the rule of law," said the minister.
Source link