Thousands of volunteers and organizers were the backbone of the World Meeting of Families (WMOF) congress in Dublin.
While the final preparations for the arrival of Pope Francis start on Saturday morning, volunteers braced themselves for a busy and heavy 48 hours.
From umbrella bearers to stewards, the green men and women form the core of the pastoral congress in the Royal Dublin Society (RDS).
Many of the volunteers will take direct positions during the Pope's visit, while others will play a more ad hoc role.
Michael Fleming from Co Antrim will be part of a flexible team of volunteers in Croke Park and Phoenix Park.
"We will be prepared for anything," he said.
"I'll probably be there to smooth out any problems with tickets for lists, it will be a hectic few days.
"I think it will work amazingly well, the last three days on the RDS have been very good, and everyone I've met is happy and really enjoying it.
"From people to the elderly, people were inspired and lifted up.
"My role at the RDS was backstage and then I moved to a runner's role, so I ran people from the volunteer center to all the different venues scattered around the venue.
"We have about 120 volunteers between the Ministers of the Eucharist, umbrella bearers, messengers and stewards who help the event run smoothly.
"I have done 17,000 steps a day."
Janine Heavey, from Westmeath, is part of a choir that will sing in the papal mass.
After months of practicing, the Dunboyne choir will make some last-minute preparations prior to the Sunday event in Phoenix Park.
She said: "We are going to sing some beautiful hymns, like The Joy For All The Earth, specially written for the event, and one of my favorites, namely Come Feast At This Table by Ian Callanan, a beautiful recreation of Oh Sacrament Most Holy, what most people would know.
"It is a once-in-a-lifetime thing to be able to sing for the pope, it is a huge privilege and a great opportunity.
"Our smaller parish choir in Dunboyne is very enthusiastic, we have been looking forward to it for so long, there are nerves and logistical problems of how we get there, but it was a great experience."
Richard Harrahill, a volunteer at the WMOF, explained how he got involved in the event.
"I saw an advertisement and came to a meeting and have since participated in several training sessions," he said.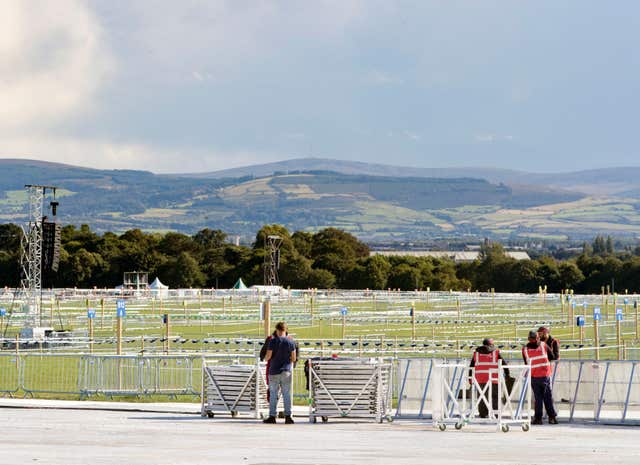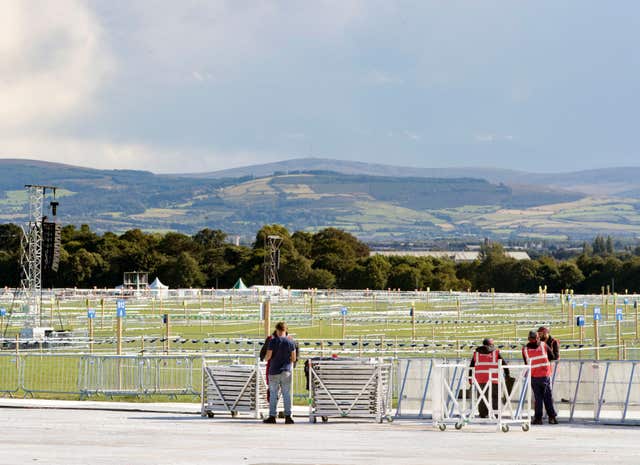 "I have been involved in the issue of WMOF bags when people arrived in recent days, and the bags contain all the information people need to bypass the RDS.
"I also spread information when people need it, such as where events take place and where things are.
"I will help at Phoenix Park and Croke Park and start early at 6 am.
"We will not know what to do until the morning we get our instructions. We will get one last training before the hurry starts."
In the meantime preparations were made on Friday at the last moment in Phoenix Park.
Steel barriers, meeting points, food vans and flags are all in place while construction workers have added the last pieces of the puzzle to the main event.
Source link