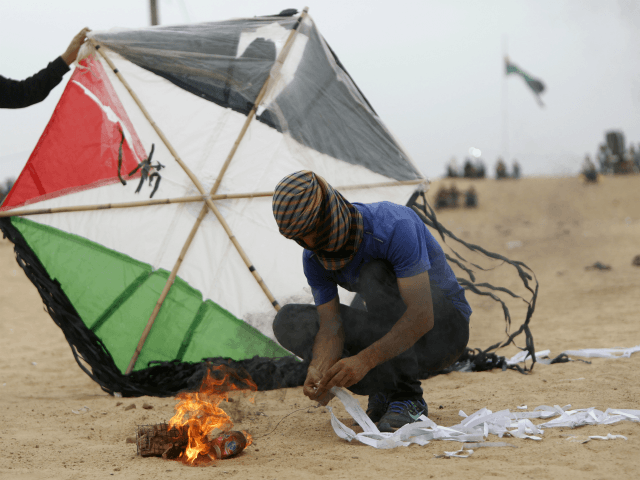 The Times of Israel reports: firefighting balloons from Gaza have lit two fires on Sunday in southern Israel, according to firefighters. One fire broke loose at Kibbutz Or Haner while the second spread in the Beyundi forest.
Both fires were extinguished by the fire brigade.
In recent months, Israeli communities, farmland and parks on the periphery of Gaza have suffered hundreds of fires due to fire-prone kites and balloons that have been flown across the border with Gaza almost daily. More than 7,000 hectares of land have been burned, causing millions of sickles to suffer, according to Israeli officials.
שריפה פרצה באזור יער בארי, מכבי האש בודקים את נסיבות הדליקה @Itsik_zuarets (צילום: צוות כיבוי אש קיבוץ בארי) pic.twitter.com/PcP8WTU9ny

– כאן חדשות (@kann_news) August 19, 2018
On Saturday night, more than 200 Israelis from communities along the Gaza border met at Rabin Square in Tel Aviv. They called on the government to take action to ensure their safety after months of disfiguring by rocket fire that has seen them regularly scramble to reception places.
Read more here.
Source link