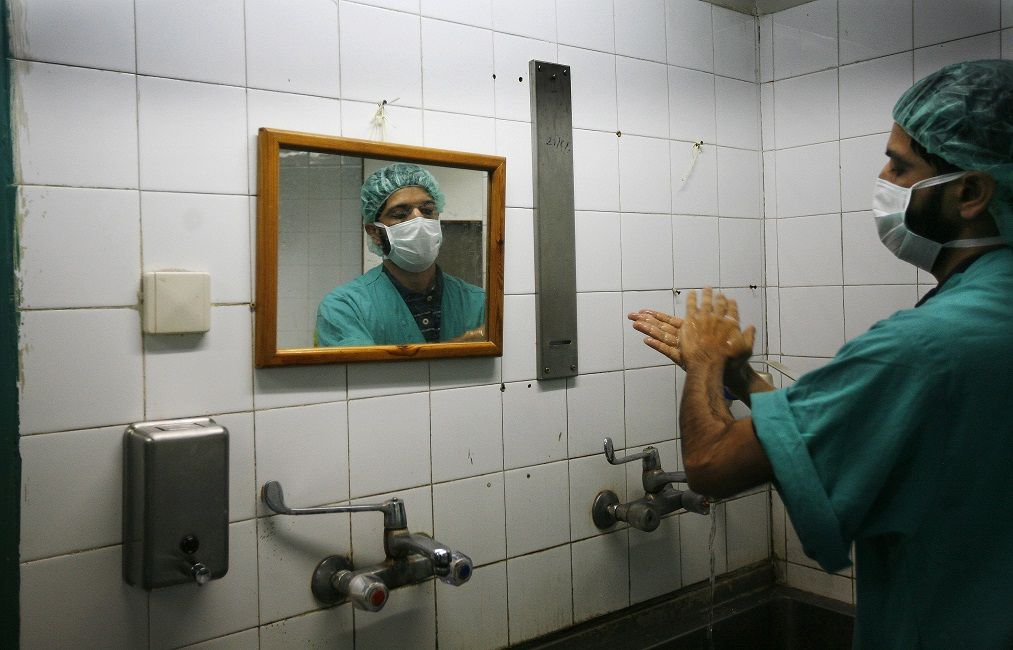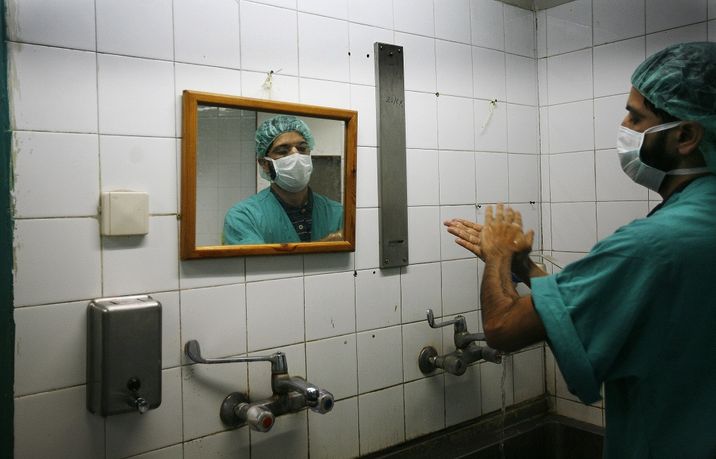 A Palestinian doctor is washing his hands prior to a joint operation with American doctors to help the Palestinian boy Abdullah Shawwa, 4 years old, in the Shifa hospital in Gaza, Tuesday, January 27, 2009. Abdullah suffers a kidney tumor the size of a watermelon and wo
(AP Photo / Anja Niedringhaus)
The Palestinian gunman who was killed by the Israeli fire on Monday after attempting to sneak into the Gaza border house worked for Doctors Without Borders, the Israeli military said Thursday.
COGAT, the Israeli Ministry of Defense responsible for coordinating the activities of the government in the areas, is now looking for an explanation of the shooter in connection with the international aid organization.
The shooter, identified as Hani al-Majdalawi, had been a nurse at Médecins Sans Frontières, according to the Israeli army.
Al-Majdalawi threw an explosive at Israeli forces and opened the fire with a rifle, according to COGAT.
"He who participates in saving lives must assist with humanitarian activities in the Gaza Strip and may not participate in terrorism," said head of COGAT, Major General Kamil Abu Rokon in a statement.
COGAT also appealed to his brother by saying that he had acted independently and bought the gun with his own money.
Doctors Without Frontiers have yet to make a comment about the issue.
Source link