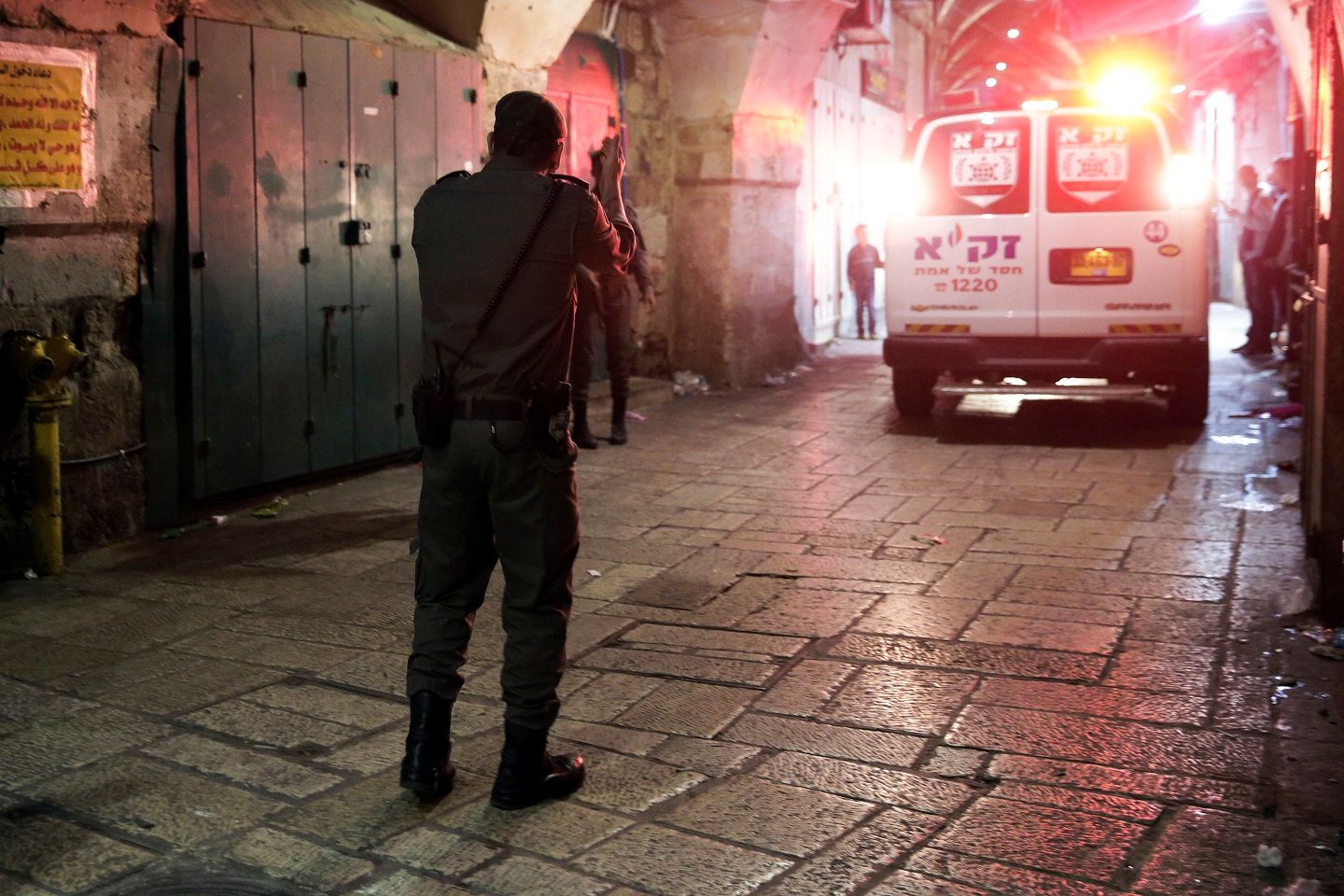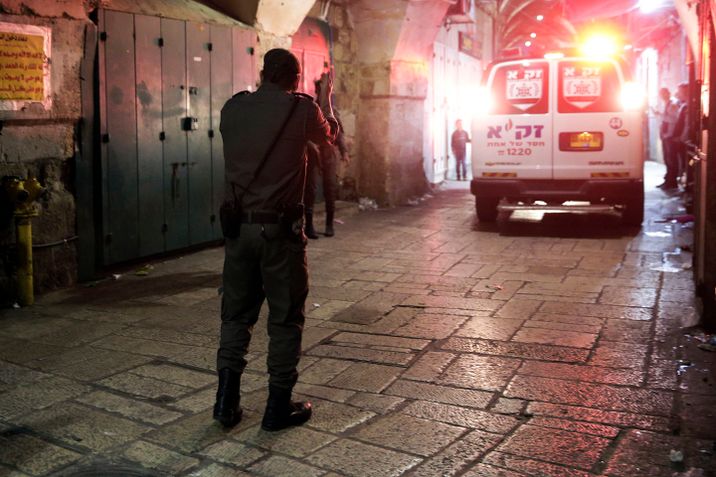 Israeli policeman sends an ambulance to the site of a stabbing attack in the old city of Jerusalem, Sunday, March 18, 2018
(AP Photo / Mahmoud Illean)
An Israeli Arab man was shot dead in the old city of Jerusalem Friday after he tried to stab a group of policemen, the Israeli police said.
The 30-year-old man, whose name was not given, tried to stab the police shortly after leaving the holy place of the Temple Mount, according to a police statement
"After a battle between police and suspect he was defeated by the police "and killed, according to the statement. No one else was injured during the attack.
According to police, the defendant was from the northern Israeli city Umm Al-Fahm.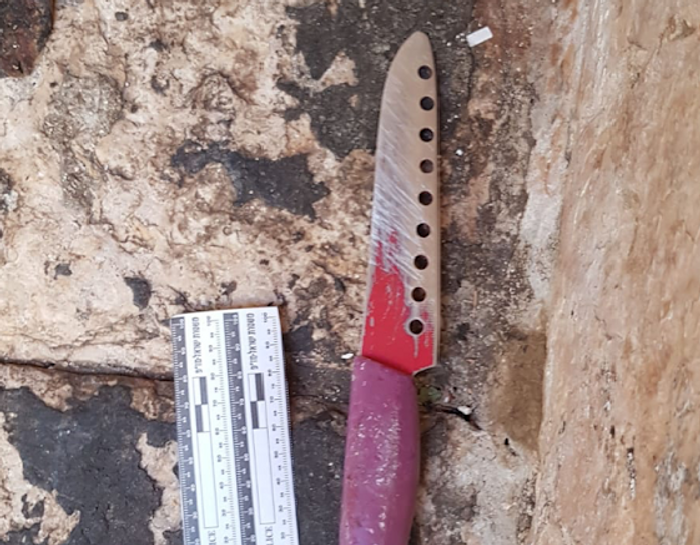 They have a picture of a short knife used by the attacker.
Then the police closed the entrance to the Temple Mount, which houses the Al Aqsa Mosque and the Dome of the Rock. A small protest was held later in the evening to restore access.
Striking attacks in the old city have largely disappeared after a wave of incidents from late 2015 to early 2017.
Although the violence between Israel and Hamas in Gaza has increased sharply since the end of March, the West Bank has remained relatively quiet [19659004] Israeli officials have previously said that they have drastically improved their ability to thwart planned attacks, including through intensive monitoring of social media activity by Palestinian residents of the West Bank.
Read more:
Two Palestinians killed as thousands protest along Israel-Gaza border
Source link