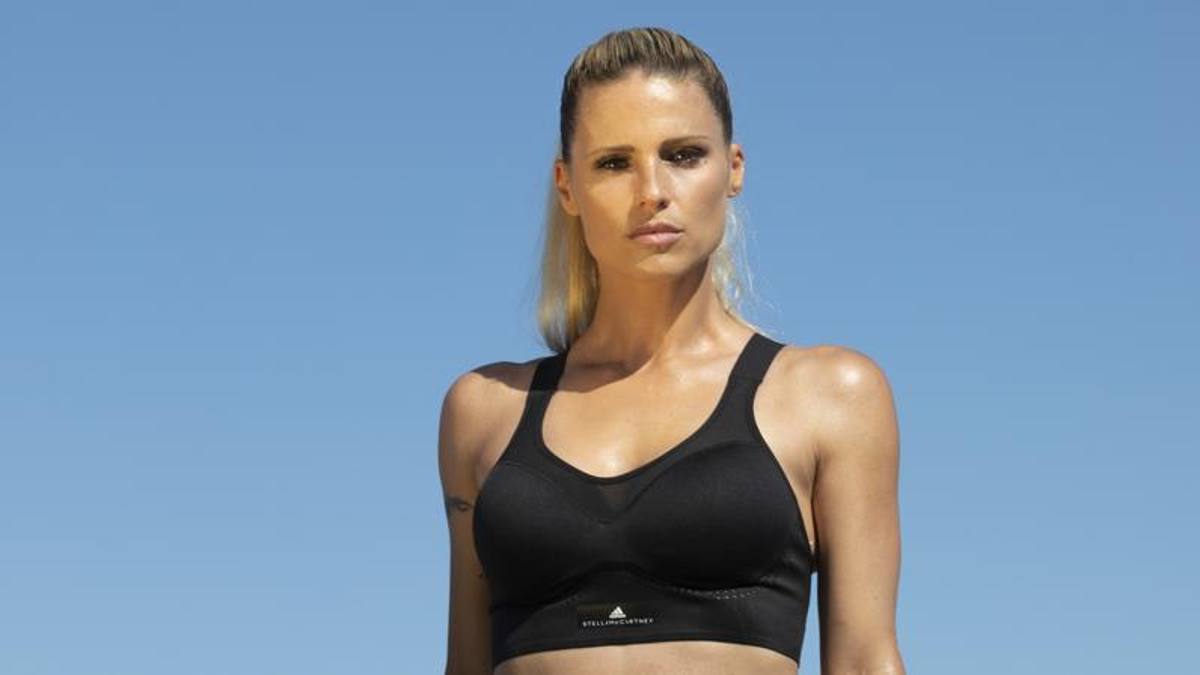 His home fitness program, dedicated to anyone who wants to work out and feel good, has become a "pill of happiness" for many people during the lockdown. Here are his suggestions for mind and body, in the most popular workout on the Italian web
Beautiful, indeed beautiful inside and out, Michelle Hunziker is an actress, model, presenter, singer. She, who has always been committed to women, is embarking on a new adventure today, creating a home-based program for anyone who wants to exercise and feel good. Born Iron Ciapet, which has become a "pill of happiness" for many people across Italy in the months of lockdown. Here are his suggestions for the mind and body during the most popular workout on the Italian web.
"Yes, sport is an investment for me, towards health and the future. By pharmacy I mean that when you move, you are just happier and more creative, the movement is one anti-inflammatory powerful for those who know him. We also exercise to dedicate ourselves to create aggregation. There luck sports together also works like that immune system and this helps us to live better and healthier ".
How did you start home training?
"During the first lockdown, I asked my personal trainers to work with me to create a path for people, Iron Ciapet. Born to help fans, the result was incredible! In 25 years of doing business I had never received so much gratitude from my fans, Iron Ciapet has become a support program for more people than I thought. For example, a girl from an oncology department wrote to me that she wanted to involve the entire ward in the training to give hope. People have seen reason to believe in our Iron training programs. For all women and not only sports can help to regain self-esteem, the desire to love each other and not suffer under certain circumstances. "
Is self-love the mission and the solution?
"Self-love, self-love is an art, finding time for ourselves, ritualizing life. Using our time with the will to act to do us good without guilt, as it often happens. Finding the cure for ourselves, builds the foundation for wellness and health every day. "
What are the rules for self-love training?
"To participate in the Iron Ciapet program, we train twice. On Tuesday at 6:00 PM there is a muscle training and on Saturday morning at 10:30 AM there is an intense reactivation training. People can connect on YouTube or Facebook through Iron Ciapet. Once connected, find me and my trainers to train with you. We have created a workout that is really accessible to everyone. Even for people without fitness equipment. We train with residential objects, with tools they all have: pots, water bottles, towels, a stick to clean the floor like a homemade dumbbell. "
It is better to arrive at your workout on an empty stomach. What do you recommend before or after exercise?
"A glass of good wine drunk a day as a ritual to toast life, really just a glass. If organic polyphenols in wine are considered a superfood? They never fail at home fruit and vegetablesI taught my daughters to eat fruits and vegetables every day and since I was a kid, my mother fed me natural antibiotics like pollen and royal jelly. i believe in nature, and in the support that the products of the earth can give us in support of immunity ".
What are your wellness tips for women of all ages?
"Have the courage to be happy! The passage of time must be lived well. We learn to value things correctly, keeping a goal keeps us young and, above all, ensures that we forget what sometimes does not work in us, cultivate happiness ".
Do you have your own sequence, strategy to propose to fuel a good mood?
"Complain as little as possible, what destroys us is the mourn. Always, even in the most difficult moments, look for something that makes us grateful. Dedicate yourself to others moreover, it is a therapy that reduces our discomfort and helps us to feel good, to find a creative intention in everyday life ".
What is your most constructive belief?
Create an independence in one's beliefs, in one's actions, in one's emotionality. Everyone must cultivate an inner independence, so as not to depend on many preconceived and limiting ideas. When we do this, we can understand who we are, what we want for us, what is good for us. Let's go to a changing world, we should educate our children to this autonomy in the virtuous choice of every day, to build instead of destroy ".
Tell us about your new TV show?
"Now all together for me it is a "mission," that is, to light people's lives, find a moment of being together in our home, of singing together to the notes of songs we have often hummed. remember that music has a therapeutic effect. A program that the family wants to play, a conscious lightness that is often not easy to achieve ".
Finally your future projects?
'I want to follow the Iron Ciapet sports program all over Italy. By creating an interactive path. A live sporting event if possible. Giving people a time of joy, energy and art. Life in all its facets can be lived with great gratitude and joy, everyone is right. Let's train for this too. "
Follow us on our social channels!
https://www.instagram.com/gazzetta.active/
https://www.facebook.com/GazzettaActive/
26 November 2020 (change 26 November 2020 | 17:17)

© REPRODUCTION RESERVED
Source link