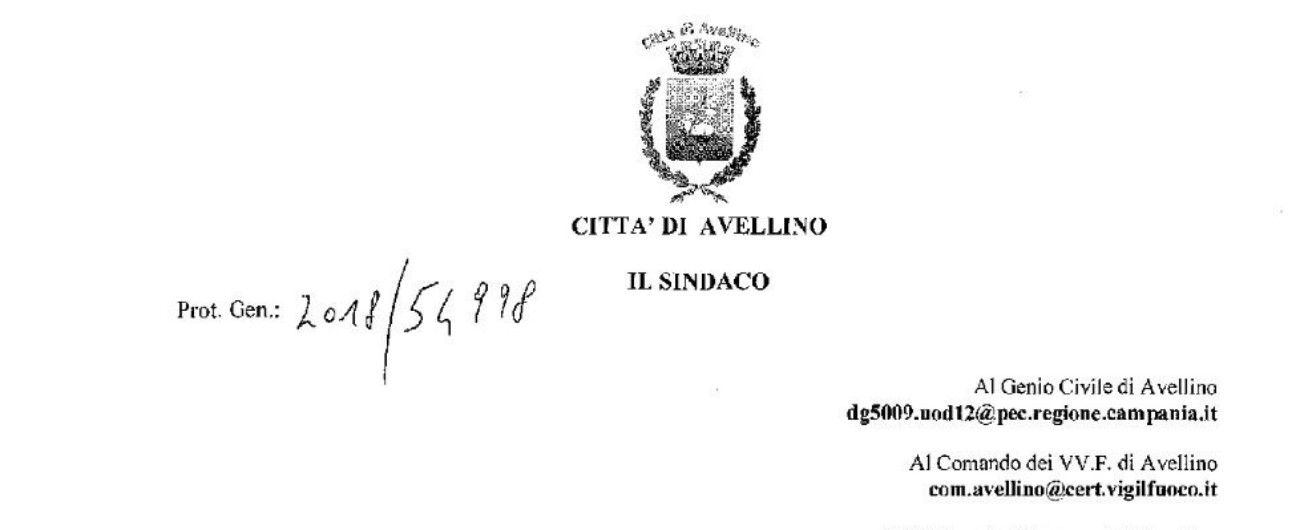 The board of the municipality Avellino requires technical staff to do the "Ferriera Bridge"Employees, however, one free title. It is read in a letter signed by the mayor Vincenzo Ciampi, addressed to the Civil Engineers, to the order of the Fire Brigade, to the order of Engineers and to the Architects of Avellino and to those of the Geologists of Campania and to the Superintendence of Archeology, Fine Arts and Landscape. And the chairman of the order of architects of Avellino Erminio Petecca speaks of "mortification of professionalism".
The goal of the administration is to create a committee that checks the efficiency of the historic bridge. For this, the different receivers are asked to appoint a technician "who has become an adult experience in the field available to participate, free of charge, from the commission "and" in the spirit of collaboration that has always distinguished these bodies "." The letter was sent yesterday, August 20, "confirms one IlFattoQuotidiano.it engineer Luigi Angelo Maria Cicalese, manager of the sector of public works at the municipality. That is, seven days after the collapse of the Morandi Bridge in Genoa and nine days after the reopening of the Ponte della Ferriera. The latter was only reopened on 11 August, after almost a year of work and checks.
The first answer came from the order of architects of Avellino, which was by the hand of the president Erminio Petecca, is reportedly available for comparison "in institutional terms, for solving the problems of the city", but rejects the offer of free work. "We can not do it because it violates our rules ethics"- reads the reply letter – because the order has been fighting for years for" the recognition offair compensation and against the mortification of the personality architect".
Source link