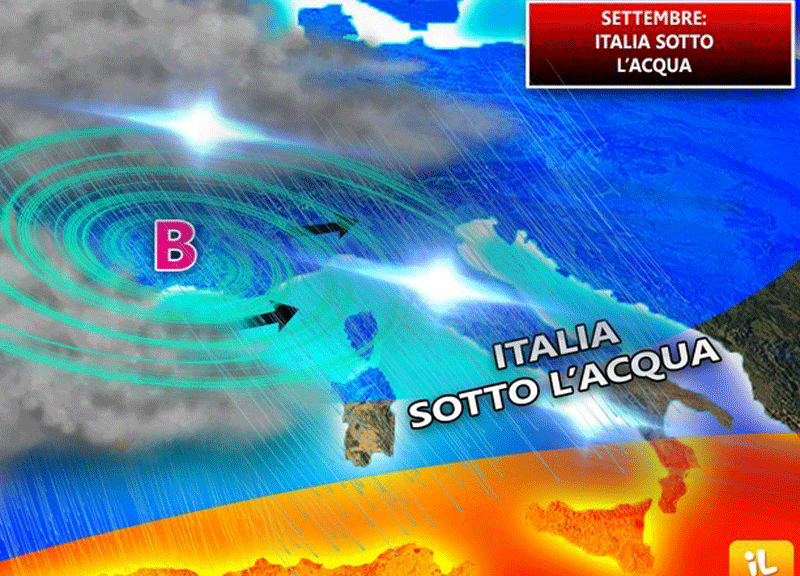 <! –
->

September again. Meanwhile, August begins its conclusion and the dynamics with which it is being unraveled makes us already intrigued about how it will be next month, interesting for those who will allow themselves the holiday in September, but also for those who will return to work or school. The temporal distance is considerable, so we only propose projections, which must be taken with caution, but still indicative, at least at the trend level.

The most recent data from the European Center – read www.ilmeteo.it – ​​confirm that the month of September is characterized by a frequent alternation between anti-cyclonic and other more unstable, thunderstorms and therefore also cooler phases. So the old battle between the high pressure and the Atlantic disturbances would return, we have already lived in the first part of this summer, so dynamic and unpredictable. The maps then explain the high probability that the next one is pluviometrically higher than the seasonal average: in simple words, it could therefore rain more and especially the central-northern areas would be to take the lion's share, while the South could benefit from sunnier brackets, thanks to better protection against high pressure. The risk is in fact that September can be disrupted by a series of disruptions, cause of storms also quite strong, even accompanied by hail and even the risk of storms or other potentially violent phenomena is excluded.

More positive news about the climate: temperatures can even be very pleasant, still warm, but without specific excesses, with thermal values ​​corresponding to the average of the period (or at most a few degrees higher) and less aggravated by the sultriness. Of course, the mercury column can drop a little more during very heavy rainfall and then rise again during the sunniest hooks. Italy, that could be under water in the month of September, but at least we should not come too early from the autumn point of view.
Source link