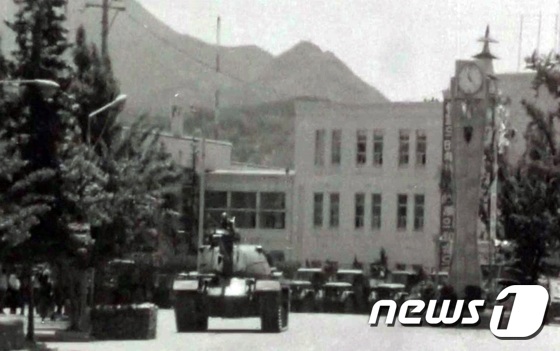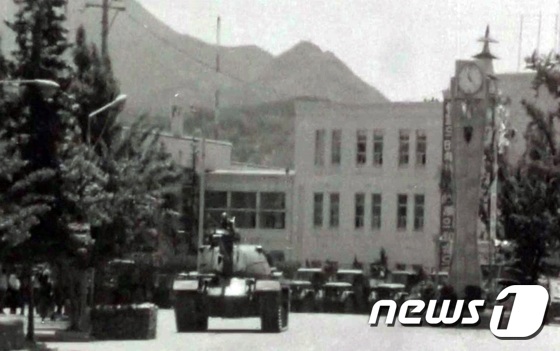 The appearance of the martial law that the provincial government of Jeonnam seized at the time of the 5/11 democratization movement in 1980 .. / News 1 © News1 DB
The researcher of the democratization movement of the university of Chosun has the old provincial the government office of Jeonnam will start to recover.
Chosun University Democratization Movement Research Institute said on the 19th that it was selected as the base plan establishment service for the restoration of six dongs, including the former provincial government bureau of Jeonnam, ordered by the Asian cultural center.
The service company repaired the connecting path between the inner and outer buildings of the head office, the department office, the meeting room of the department office, the main building of the police, the police station and the dignity hall, the last anti during the democratization movement of 18 May 1980 in May 1980 It is to establish a basic plan.
The total project costs amounted to 200 million and the project period is 6 months. Kim Jae-hyung (general director of research), two historians and two restoration architects from historical locations participate as co-researchers. Assistance from research assistants and assistants, and use advice from various experts.
The researcher intends to collect as much information as possible from various media, 5.18 archives of democratization movements, national archives and other related organizations, and estimates the current state of construction as much as possible in May.
In order to improve the completeness of the restoration, it collects relevant data for civil servants working at the former government office of Jeonnam, etc., in May 1980.
At the time of the final report visualization with AUTO CAD, RHINO, etc. To gain insight into the space and reconstruct the interior and exterior of 6 buildings of the building of Jeonnam Provincial Government at the time of the 5 · 18 democratization movement reconstructed in three dimensions.
Research on domestic and foreign cases that resemble restoration projects and are looking for implications. Domestic cases include the Seodaemun prison, Namyoungdong Air Loss and the Auschwitz camp and Hiroshima A-bomb Dome.
It is a matter of controversy surrounding restoration The research team intends to determine the necessity and necessity of restoration of the prototype and to make the controversy disappear and reveal the progress of the project.
Kim Jae-hyeong said: "Through this restoration project we will work to establish the status of the city of Gwangju as a democracy, human rights and peace city, and give the National Asian Cultural Complex a chance to be revitalized."
nofatejb @
Source link