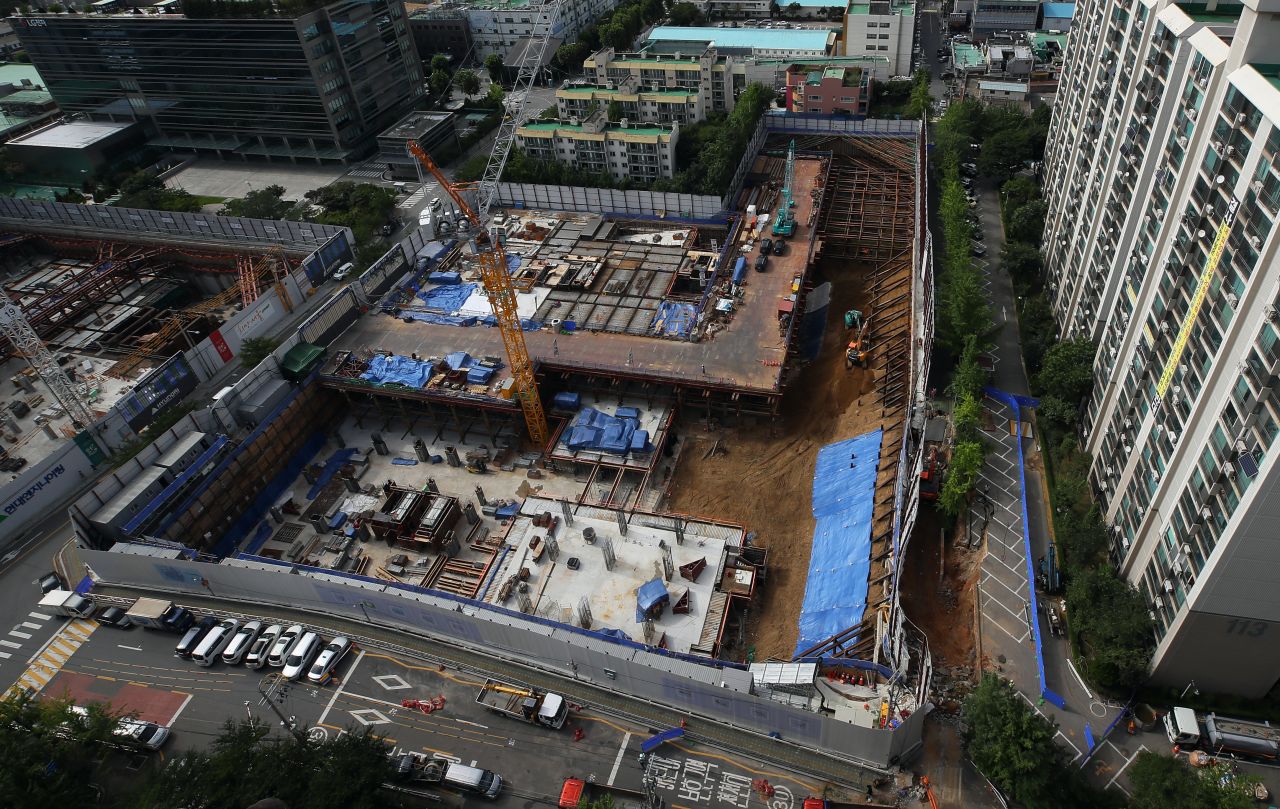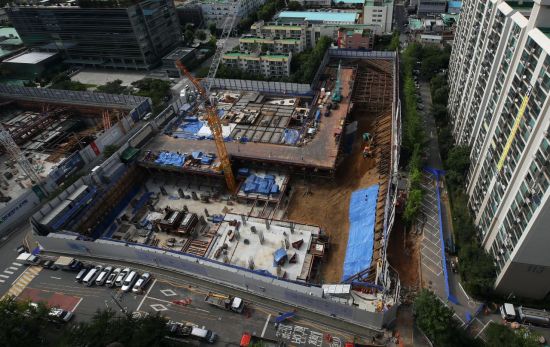 [이미지출처=연합뉴스]
[아시아경제 김형민 기자] It was confirmed that the ground around the building site of the new Gaesan-dong building, Geumcheon-gu, Seoul, where the accident occurred, was stable.
Based on the opinion of experts, the Geumcheon District has also determined that residents of apartments near the site of the accident must be able to return home.
"I could not confirm abnormal signs due to analyzing the measured values ​​of the measuring instruments," said Geumcheongu, a resident briefing session held at the Gasan-dong Residents Center on the 2nd. "I have been informed that the soil is stable and confirmed by experts. "The temporary restoration work will be completed before Wednesday, but it may take a month on Monday due to rain," he said. "Even after the temporary restoration has been completed,.
The construction site at the apartment in Gassan-dong and the country around the road were dumped at 30m, 10m and 6m deep at 04.38 hours on 31 March. Approximately 200 people of this apartment were evacuated by the accident and the construction site collapsed. Four parking lots were towed through the parking lot in the apartment complex. the problem The construction site is under construction with 3 floors underground and 30 floors above the ground level from January this year.
김형민 기자 khm193@asiae.co.kr
Source link