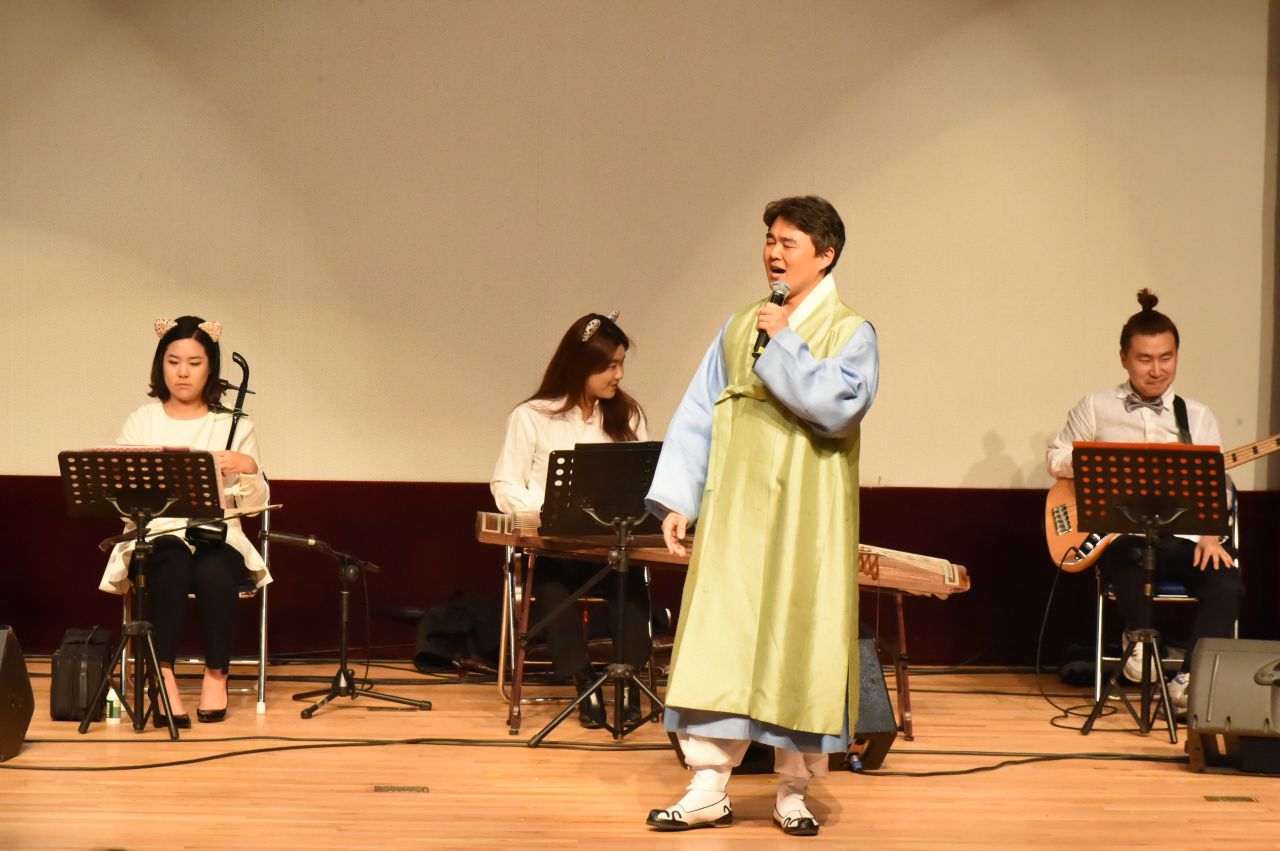 On September 4, a fairytale pansori performance for children was held at the Chungang-gu Auditorium

[아시아경제 박종일 기자] Jungang-gu (Kyeong corridor) will run Pansori performances for toddlers and day nurseries from 24 months in the Ward Office Auditorium on 4 September. Music trip! & # 39 ;.
In this version you can listen to fusion music with a motif of fairy tales, "rabbit and turtle" stories familiar to children, and funny traditional fairy-tale "fugitive daughter-in-law" for creative children's pansori. I will also have time to learn and to call.
Fusion music and pansori performances are expected to improve the sensitivity of babies and young children, and help children develop their right personality through traditional fairy tales.
This performance is performed each year as part of the Jungang-gu Childcare Support Center & Family Holidays Program & # 39; to give children and young people the chance to experience culture and art, to watch performances and to give family members time to come together.
The show, which was held in June, attracted a lot of attention from residents, including 650 residents.
The concert is held twice a day at 10:30 a.m. on the day and at 12:30 p.m. on the day and the admission fee is free. Parents who want to participate can register via the Jungang-gu Office for Childcare Support (☎495-0030 ~ 1) or the home page (http://www.jccic.or.kr).
The Jangnanggu Child Care Comprehensive Support Center provides a Parent-Child Relationship Promotion Program & # 39; that enables parents and children to play together with their children, such as playing outside, eurydick, etc., and parenting & # 39; Jungnanggu provides comprehensive support for childcare for babies & their families.
"I hope that the children will get to know the traditional culture that is hard to see by children," said Ryu Gyeong. "We will make different programs so that the children of Jungnang-gu will grow up in different cultural and artistic experiences."
Jung Il Park, [email protected]
Source link