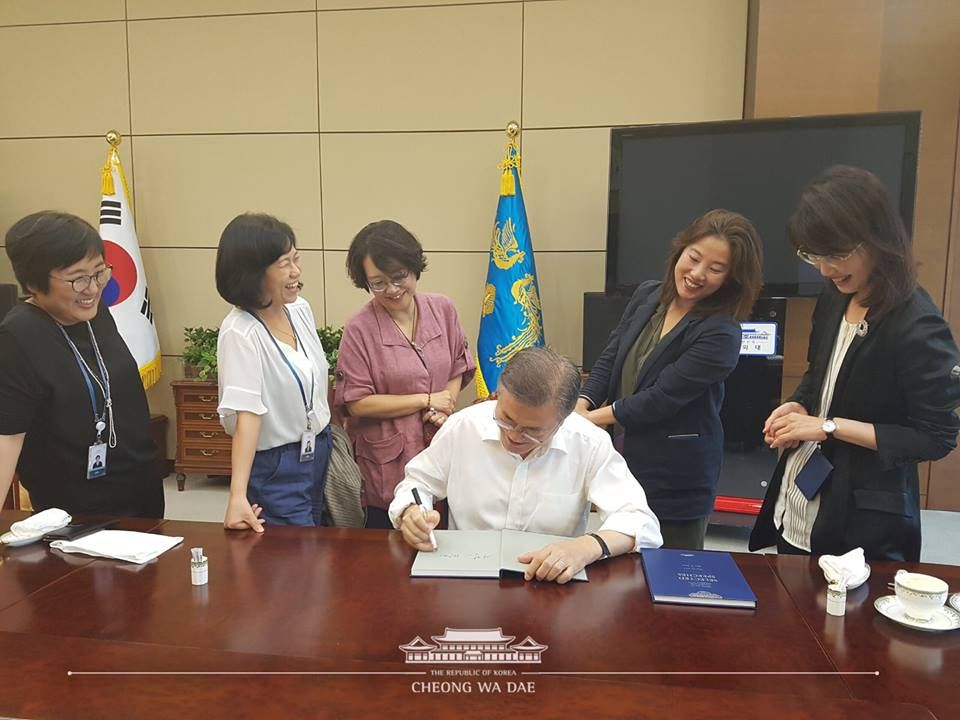 [아시아경제 부애리 기자] President Moon Jae-in met with female secretaries from Cheong Wa Dae on the 22nd.
Cheong Wa Dae said on the official Facebook site in the afternoon: "President Moon has heard the views of secretaries on recent ongoing cases, especially women's issues." The lunch menu was grilled fish and mushrooms.
President Moon said: "This is all you have besides the secretary of the second part of Eugene, who has not been here today, & # 39; said Cheong Wa Dae. There are six female secretaries at the Blue House.
In a press conference earlier this year, President Moon said, "I will create a society where women can protect their lives and values."
The presidential office and secretaries closed their lunch with the signing of an English speech book that was published for the first anniversary of their inauguration. "He added.
Reporter [email protected]
Source link