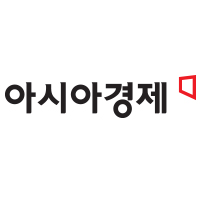 [아시아경제 김형민 기자] The court ruled that CJ Foodville, who rented the first floor under the fire in early May 2014, was liable for damages.
In a lawsuit filed by Lotte Information & Communication for CJ Foodville, CJ Foodville said it decided to pay 220 million won and delayed interest on Lotte information and communication.
In May 2014, CJ Foodville rented a basement of the Goyang general terminal building and built an indoor store to store and operate food items. At this time CJ Foodville has left gas pipelines to company A and the company has again outsourced the construction of company B.
The fire started when the plumber from company B carried out the welding work for gas pipes. The flames spread when they went to urethane foam, which remained open on the ceiling. There were 69 victims without firefighting. Lotte Information and Communications had delivered various computer equipment and installed it in the computer room of the company that at that moment entered the ground floor, but due to the fire part of the computer equipment had to be damaged and reprocessed.
So Lotte Information & Communications has filed a lawsuit against CJ Foodville, companies responsible for plumbing, and facility management contractors in terminal buildings.
The first team only recognized the responsibility of the sanitary companies and the building managers The court of appeal recognized the responsibility of CJ Foodville, who rented the first floor.
The judge said: "CJ Foodville was in charge of the construction of the company after the business preparation for the A-company was subdivided." In view of the above, it is reasonable to see CJ Foodville as the person who has occupied and managed the underground floor. "He said. "CJ Foodville was responsible for failing to comply with its obligation to pay attention to the fact that it was not equipped with the necessary safety equipment such as the provision of fire extinguishers necessary for the early evolution of the fire,
Kim Hyung Min reporter [email protected]
Source link