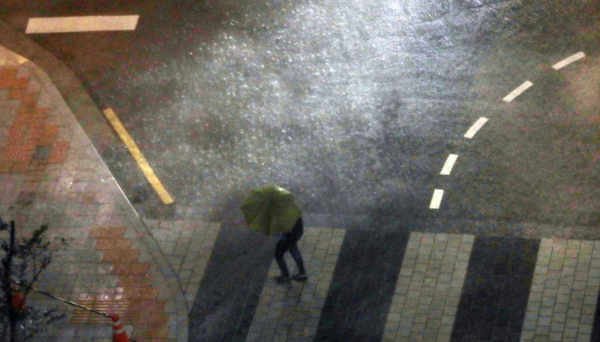 Input 2018.08.28 20:14
| Revision 2018.08.28 20:59
A torrent rain signal was issued on October 28 at 7:40 PM. According to the Korea Meteorological Administration (KMA): "The rain forecast warning was announced in Seoul due to the south-side movement to the south after 7pm, and the estimated total rainfall will be 50 ~ 150㎜."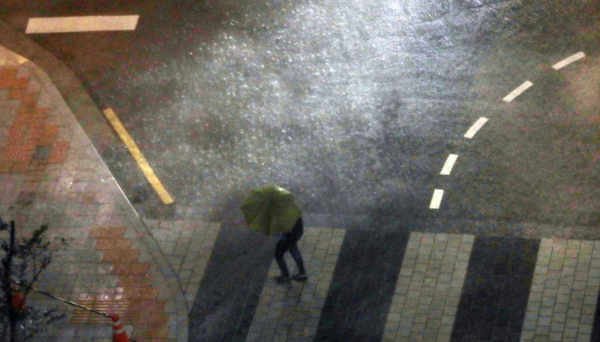 At 8 o'clock in the afternoon more than 30 mm / hour of rain falls in the area around Seoul. It is expected that a lot of rain falls, mainly in the Kangbuk and Dobong areas. The flood control station of the Han River issued a warning for flooding at 20:30 in the Han River Jungrang in Seoul.
The Korea Meteorological Administration said it costs more than 40㎜ per hour from Seoul to Gyeonggi-do and from Gangwon to Yeongseo in the afternoon to 30 days. A Meteorological Administration official from Korea said: "The expected rainfall in the central and Gangwon provinces is expected to be 50 ~ 150㎜, while some areas may exceed 200㎜.
The cumulative precipitation of key regions in Seoul at 19:00 on the same day is 95.5㎜ in Seoul, 170㎜ in the Gyeonggi province, 158.5㎜ in Icheon City, 124.5㎜ in Anyang City, 118㎜ in Kimpo City, 145.5㎜ in Wonju City in Gangwon province and 117.8㎜ in Yeongwol County.
The late Meteorological Agency said late highs due to the hot and humid North Pacific high and the cold north. The weather agency explained: "Before the autumn time, fighting between cold and warm air led to heavy rain showers." Heavy rain is present everywhere in Gyeonggi province, Chungcheongbuk-do province and Gangwon province.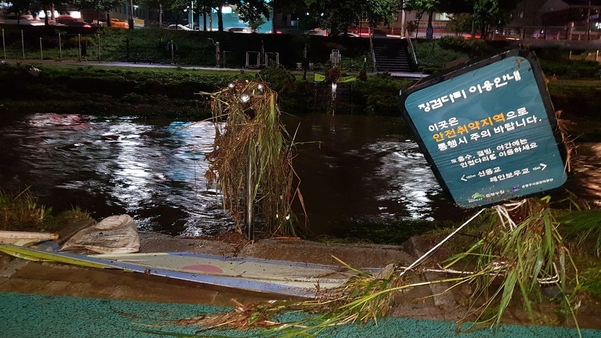 Source link