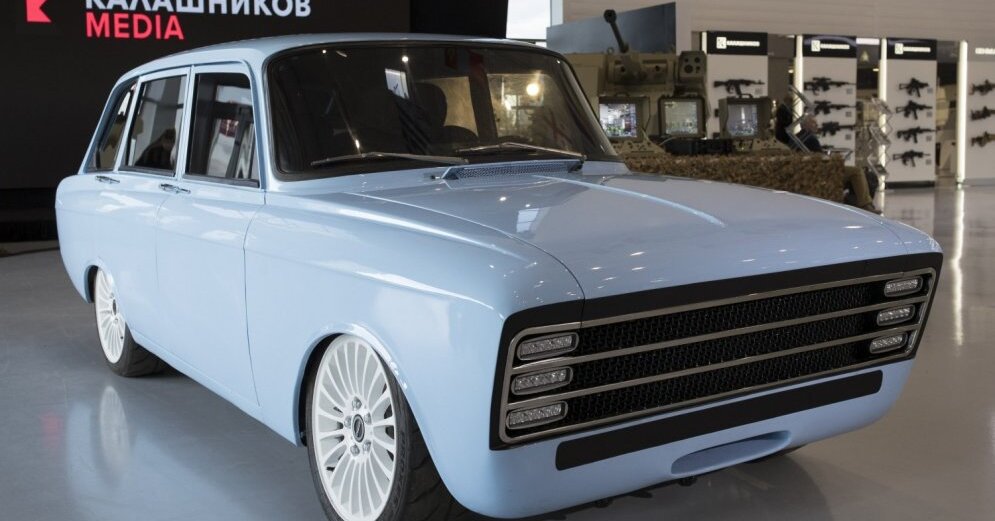 The Russian company "Kalashnikov" has developed a conceptual electric vehicle "CV-1", from which the body is borrowed from the Soviet model Iz-21252 "Kombi". The prototype of the electric car was shown in the current exhibition "Armija 2018" in Russia.
With this electric car in retro style test & # 39; Kalashnikov & # 39; its own designed electric supercar technologies. As a representative from Kalashnikov spoke in an interview with RIA Novosti, the Russian company plans to become one of the world's leading electric car manufacturers, such as Tesla. In developing our concept, we are directly inspired by the experience of the world's leading manufacturers. "
The electric car built on the "Iz Combi" is equipped with a 220 kW (300 hp) electric motor, which is also temporarily capable of reaching 500 kW (680 hp), but is powered by a 90 kWh battery. Without charging the battery, he can drive about 350 kilometers.
This is not the first electromobile developed by "Kalashnikov", the group has shown electric buggies as well as an electric motorcycle based on "Iz", specially developed for police patrols.
Source link