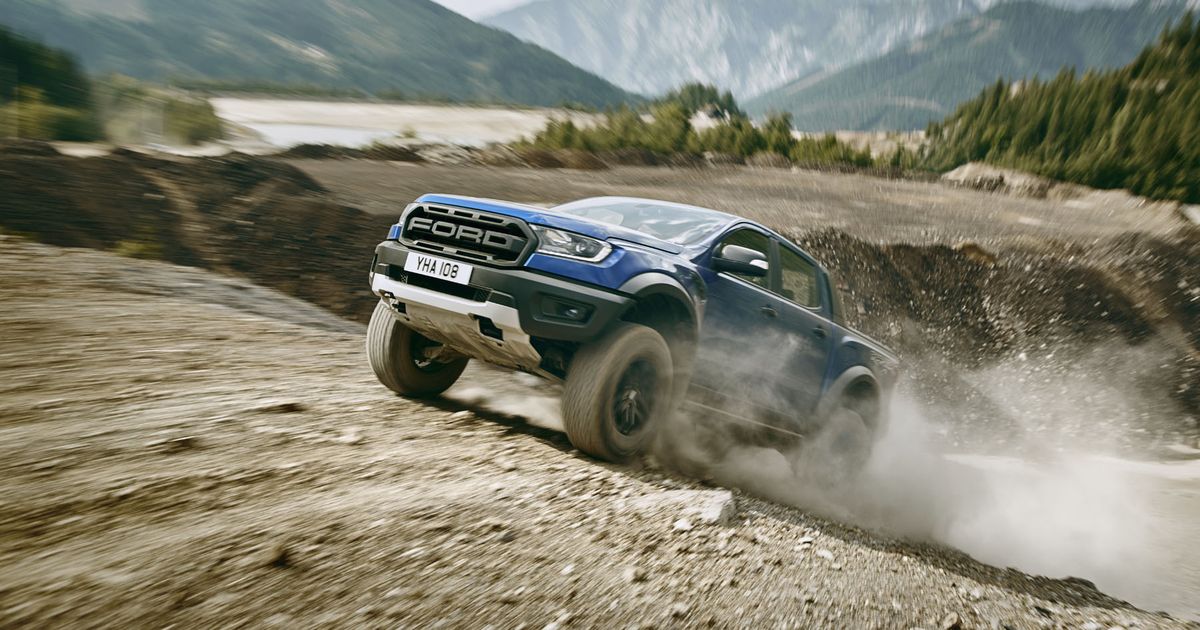 The offroad enthusiasts of Ford Performance will start trading in mid 2019 with the Ford 2.0-liter EcoBlue diesel engine, which develops 213 hp and 500 Nm, as well as Ford's new 10-speed automatic transmission.
The impressive stance with the large dimensions and design of this great Ranger is complemented by the Ford Performance chassis that is optimized for fast driving on all road conditions.
Ford and Microsoft have also revealed that the new Ranger Raptor will be featured in the new Forza Horizon 4 racing game, which offers the possibility to test pick-up options for an even greater number of enthusiasts.
Durable and at the same time advanced
The unique, robust and reinforced chassis frame of the Ranger Raptor, designed for complex terrain conditions, uses high quality, low-alloyed steel to withstand a wide range of off-road tests.
The Raptor suspension is specially designed for fast, complex driving while maintaining control and comfort. FOX shock absorbers with adjustable damping provide better shock absorption under extreme conditions, delivering off-road top performance and comfortable driving along a normal road.
High-performance shock absorbers with 46.6 mm pistons include aluminum operating shoulders with outward-facing front shock absorber inserts and a new helical rear suspension with an integrated Wattage connection that allows the shaft to move up and down, creating a very minimal sidewalk. The brakes are equipped with two piston pre-clamps, ventilated discs of 332 mm x 32 mm and ventilated rear discs of 332 mm x 24 mm.
Special Ranger Raptor has developed the off-road tires BF Goodrich 285/70 R17. Their design with a diameter of 838 mm and a width of 285 mm creates a durable seam foundation for overcoming difficult to reach roads, and the tread pattern provides a smooth grip in wet, mud, sand and snow.
The Ranger Raptor also features unique soil protection to withstand off-road obstacles. The new protective plate is made of 2.3 mm thick, high-quality steel and includes the Ranger motor and the lower box protector for standard equipment.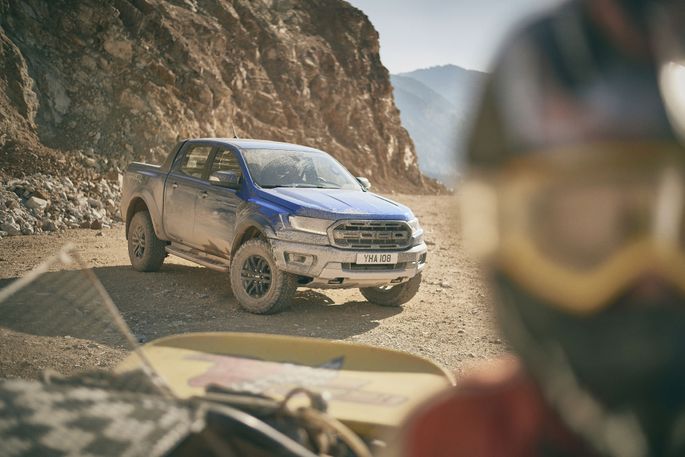 Impressive form and functionality
The aggressive design of the Ranger Raptor is based on performance and functionality and was seen in the Ford Performance Blue with gray accents.
It is dominated by an impressive new design radiator grille of the Ford F-150 Raptor, the first off-road pickup truck, surrounded by bright xenon headlamps and a front bumper system above the frame. The front bumper, which is also suitable for driving in the wilderness, also includes new LED fog lamps with functional air channels that improve the airflow around the body.
The expressive composite mudguards are designed to prevent damage to off-road vehicles and free up space for suspension and larger tires. The racers are specially designed to prevent the stones from falling to the back of the car. The essence of Ford Performance is also felt in the interior of the car.
Source link