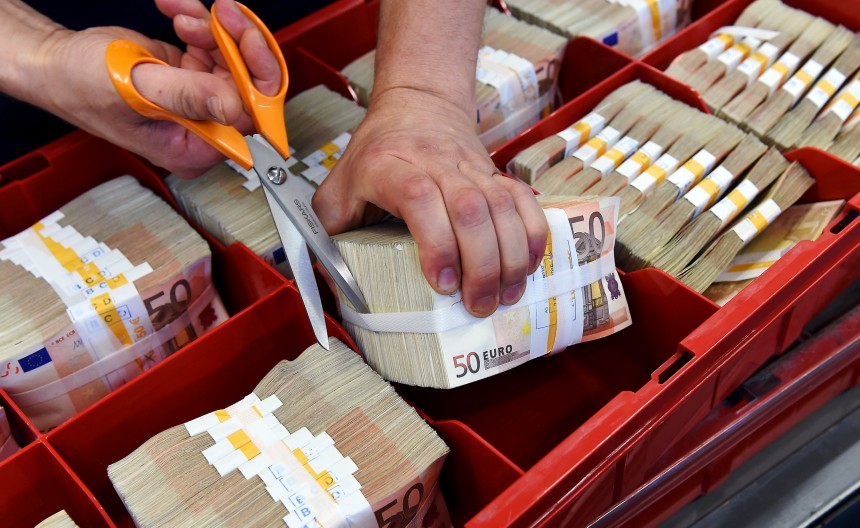 In Latvia, 40% of entrepreneurs plan to increase the salaries of employees. Part of the company will be able to do this thanks to improved productivity and investments in development. However, a large proportion of entrepreneurs point out that wage growth will impact the company's profits and prices for customers, according to the Citadele Index Citadele Index survey conducted by Citadele Bank in collaboration with SKDS.
A quarter of those planning salary increases, or 23% of entrepreneurs, have responded that wage increases threaten the company.
Of those planning a pay rise, 50% of entrepreneurs can afford it thanks to their investments in development and efficiency improvements, according to the Citadele Index survey. Most or 60% of entrepreneurs have recognized that wage growth is likely to reduce corporate earnings. 52% of entrepreneurs have indicated that prices have increased or increased for customers as a result of wage growth. The fact that wage growth is compensated by price increases is most often reported by construction companies (74%). A quarter of those planning salary increases, or 23% of entrepreneurs, have responded that wage increases threaten the company.
"It is clear that entrepreneurs on the labor market nowadays not only compete with other companies active in Latvia, but with the whole world, and especially with other European countries." Citizens are free to choose their jobs in each country. expect competitive remuneration to grow and continue to grow Sustainable business will not be enough to cut costs and provide employee benefits at the expense of the company's profits The solution is to invest in productivity and process efficiency improvements Lattelecom companies For example, they have used modern and modern equipment to buy many processes that allow them to be automated, and to increase their production capacity and speed with fewer energy sources, "says Santa Purgaile, a Citadele Board member.
"Anyone can judge if there are many or few of the 23% entrepreneurs who recognize that wage growth is threatening the company, but it is a very important indicator, and it is important that this percentage does not increase in the sector of the specific manufacturing sector. As the Citadele Index study shows, wage growth as a threat to business operations is most directly experienced by producers and traders and companies active in the region, "explains Martins Āboliņš, a Citadele economist at a bank. , from. He points out that "the actual wage increase in Latvia is about twice as high as the entrepreneur's plans to raise it, and a steep rise in wages is in turn a risk to the economy, because entrepreneurs can not earn as much – when the wages are high for the existing economy, but not enough to stop emigration. "
The Citadal Index shows that almost 40% of entrepreneurs intend to raise wages. The majority of entrepreneurs, or 19%, plan to raise wages to 5%. In turn, 16% of entrepreneurs plan to increase employee salaries by 5% to 10%. But a substantial increase in wages – more than 10% – is planned by 4% of entrepreneurs.
Wages are likely to increase by exporting companies – it has 47%, compared with 37% of companies that only work on the domestic market.
Wage increases are usually planned by construction companies (46%) and production companies (44%). But the least – in the services sector (37%).
Usually the pay rise is planned by the number of employees of medium-sized and large companies. Salary growth is planned in 72% of companies with 50 to 249 employees and 59% of companies with 250 and more employees.
Salaries do not plan to increase 52% of entrepreneurs, according to the Citadele index. Part of this company can not afford to raise wages, while other labor shortages will also be forced to raise their wages even though they have not planned it, says Citadele Economics Mārtiņš Āboliņš.
Source link