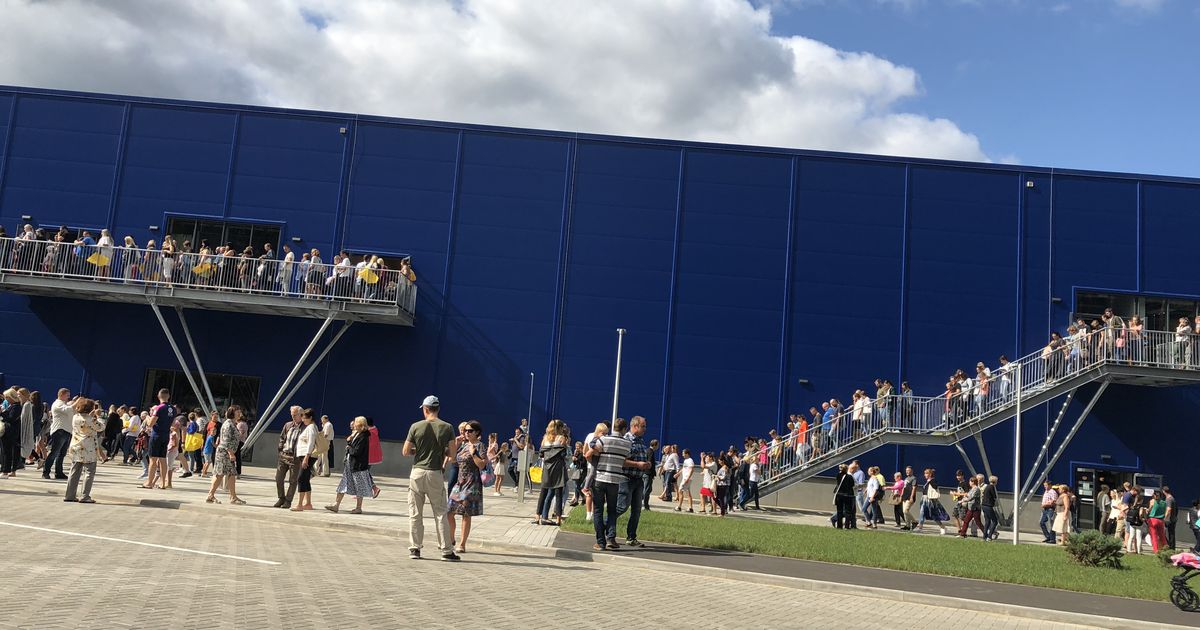 The store manager Inga Filipova explains that the alarm system has been activated by cleaning work in the technical rooms. All employees and visitors safely leave the building.
"Safety of employees and visitors is the top priority of IKEA, so the evacuation process went smoothly," emphasized Filipova.
After detecting the cause of activation of the alarm system, the store resumed operation. IKEA visitors apologize for the inconvenience.
Because a large part of the visitors did not want to be back in the long queue at the entrance, they drove away and created a congestion at the Jugla roundabout, TVNET remarked.
The constant neighborhood has caused a lot of chaos.
Already after a while IKEA has resumed work, visitors to this door rub over long lines.
Agrita Vītola, a spokeswoman for the State Fire and Rescue Service, told TVNET that there was a learning disability in IKEA, but no rescue services were involved.
In case the warning was accidentally carried out, shopkeepers are obliged to inform the emergency services to check their safety. In this case this did not happen, because, as the store representatives have explained, there has been a planned apprehension of learning.
Today shortly thereafter 1:00 pm IKEA store evacuation. The head of the company explains that the alarm system has been activated by cleaning work in the technical rooms. The process of evacuating people went through without complications, recognized in the company. pic.twitter.com/EUeCM9eoro

– LTV News Service (@lvvzinas) September 2, 2018
The IKEA store was reportedly on the outskirts of Riga on Thursday, August 30, when according to company representatives it was visited by about 20,000 people.
On the first day, the most popular purchases were dishes, bedding and student furniture, while the IKEA restaurant's favorite dishes were meatballs and hot dogs. The open store of the IKEA store in Riga is 34,500 square meters, with a total area of ​​ten hectares. The store also has an IKEA restaurant with 450 seats, as well as a bistro and a Swedish supermarket. The total previous investments in the establishment of the IKEA store in Latvia amount to more than 50 million euros. The IKEA franchisee in Latvia is LLC "Paul Mason Properties", which owns the IKEA store in Lithuania and Iceland. IKEA Company was founded in 1943. Currently, 410 IKEA stores are active in 50 countries around the world.
Source link