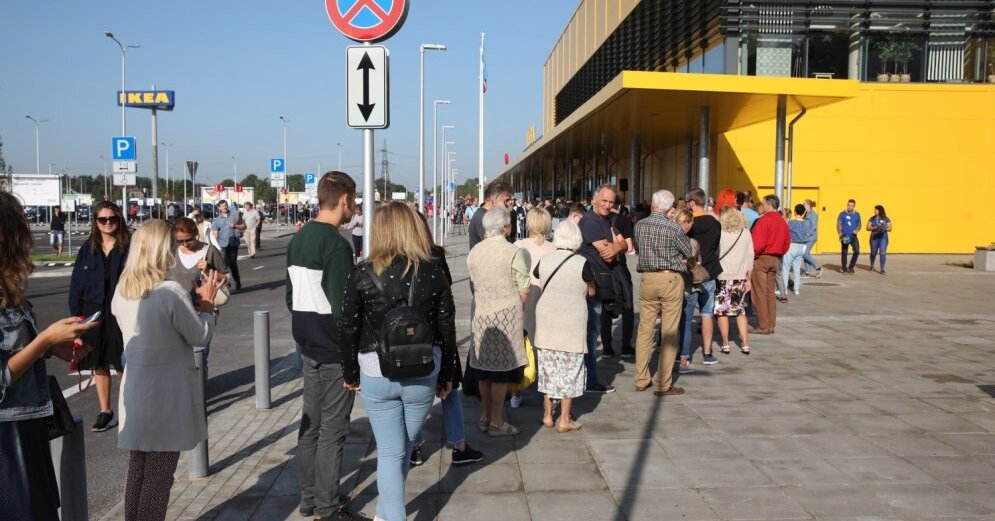 Almost 20,000 inhabitants of Latvia visited the first day of opening of the IKEA store. The most popular purchases were dishes, bedding and student furniture. The most popular meals – meat balls and IKEA hot dogs – were reported to the company by Delfi.
"This number was considerably higher than expected," says Inga Filipova, store manager for the first time at the IKEA store.
IKEA Riga covers an area of ​​34,500 square meters. Store visitors can buy more than 8000 home improvement products, almost 3000 of which cost less than € 10. The IKEA store also offers a restaurant with 450 seats.
The IKEA franchisee in Latvia is "Paul Mason Properties" Ltd. and the owner also owns the IKEA store in Lithuania and Iceland. The total previous investments in the IKEA Riga store are estimated at more than 50 million euros.
The Swedish giant of household products was founded in 1943, but 410 IKEA stores are currently active in 50 countries around the world.
Source link