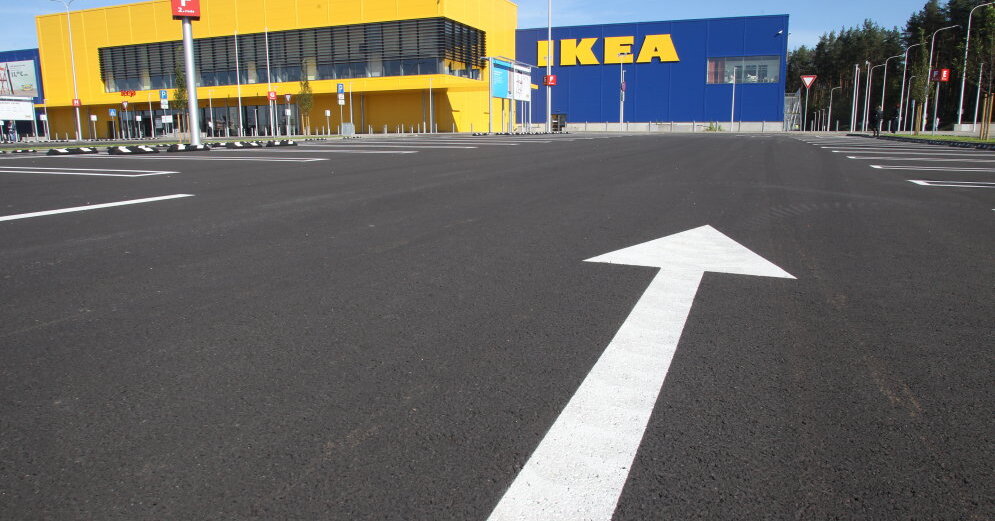 On Sunday 2 September, approximately 13 hours, an evacuation of IKEA, a recently opened furniture store, was reported to the company by Delfi.
The workers and visitors were evacuated from the shop because the alarm system was activated during cleaning in the technical rooms.
The store manager Inga Filipova said that the evacuation was unsuccessful, but the store later returned to work.
Impressed by the first evacuation of the store, people also shared their societies by tweeting and publishing the video "Youtube".
10-15min ago Riga IKEA – first report to employees: "Code 1000 activated". After an hour, an alarm "everyone leaves the building" is followed. It looks like a learning warning. The street guards still park the car in the parking lot.

– Karlis Gailitis (@KarlisGailitis) September 2, 2018
Once we were all evacuated from the new Ikea … 🤔 pic.twitter.com/zefiOYwxkl

– Indra Trofimovica (@IndraTrofimovic) September 2, 2018
Fear in IKEA. Blow the meatballs?

– Rupucinsky (@puzukinsky) September 2, 2018
It was said that the Swedish store IKEA in Pieriga was opened on 30 August. Nearly 20,000 people attended the opening day of the store, but people also visited the store for the rest of the day.
IKEA Riga covers an area of ​​34,500 square meters. Store visitors can buy more than 8000 home improvement products, almost 3000 of which cost less than € 10. The IKEA store also offers a restaurant with 450 seats.
The IKEA franchisee in Latvia is "Paul Mason Properties" Ltd. and the owner also owns the IKEA store in Lithuania and Iceland. The total previous investments in the IKEA Riga store are estimated at more than 50 million euros.
The Swedish giant of household products was founded in 1943, but 410 IKEA stores are currently active in 50 countries around the world
Source link