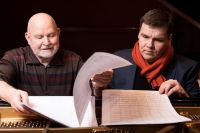 October 5th at the Great Guild with the World premiere of the concert for the oboe and the orchestra of Peter Wax opens the new season of the Latvian National Symphony Orchestra. Albrecht Mayer, the first musician of the Berlin Philharmonic in Solo, but the artistic director and chief conductor of the LNSO, Andri Pogu, will be able to see it on the conductor's console.
The opening concert will also be performed by P. Vaska's "Musica appassionata" opus in 2002 and the symphony of the romantic symphony musician Anton Bruckner on 6 October. This program can be heard in Liepaja Concert Hall "Great Amber".
For his new piece, Peter Vasks says: "Opusam consists of three parts: the first is the morning pastor, the second is like a public holiday, the third is the evening pastoral The journey of a day: the beginning of a natural revival, then the song – and dance kingdom and finally the natural sleep, but with the perception of the red scarlet that leaves tomorrow to confirm the arrival of a new day.This is a clear, vital piece of work.It tries to create an image and a feeling of the inexhaustible vitality of nature and the infinite vitality of my people in. Yes, maybe there is a dramatic strike in the third part, but then there is light and peace again. "
The premiere of October 5 in the Great Guild is particularly important, since most of P. Vaska's work was absorbed in Latvia in the early 1990s, but elsewhere in the world. The premiere of the new composition is possible thanks to the support of the centenary program of the Latvian state.
The artistic leader and chief conductor of the LNSO, Andris Poga, celebrates the importance of the concert not only in Latvia, but also at world level: "Concert by Peter Vaska Obois, made following the order of the LNSO and joining other new symbols of symphonic music made in the symbols of Latvia is, in my opinion, an essential contribution to the development of the genre.It is safe to say that the great oboist Albrecht Mayer, the first hobby of the Berlin Philharmonic Orchestra, and the first performer of this concert, it will certainly bring beyond a new value in his solo opera, and I will do my utmost to make this music scan elsewhere in the world and continue his message after the premiere. "
October 5 at 18.18 In the Grand Guild Munster Hall the traditional "Pre-concert talks" are held with musicologist Orestes Silabriedis, composer Peteris Vasks and conductor Andris Pogu – "Nature Cathedral and Symphony Church". The emphasis is on the music and the perception of the life of Peter Wax and Anton Bruckner, as well as the opus that is part of the concert program. Everyone at the opening concert is invited to listen to the "Conversations" at no extra cost.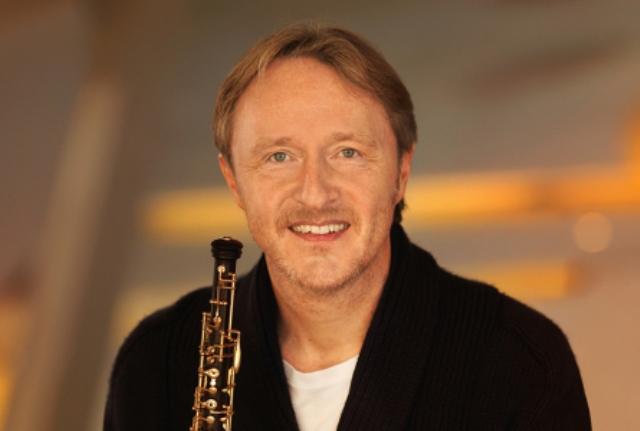 Albrecht Mayer, the first musician of the Berlin Philharmonic.
Source link