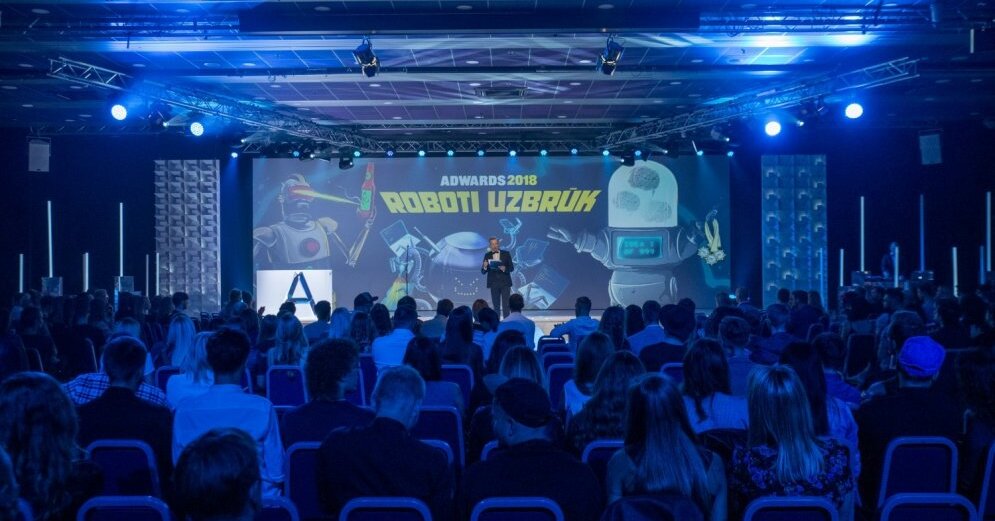 On Friday, August 31, Radisson Blu Latvia Skyline Bar organized the Creative Excellence Festival "Adwards 2018", organized by the Latvian Art Directors Club, where McCann Riga received the annual agency diploma, informed the organizers of the event of the "Delfi" portal.
The international jury assessed 222 works by awarding prizes in eight categories. The "Agency of the Year" diploma was awarded to "McCann Riga", but the jury prize was awarded to International Writers & # 39; and Translators & # 39; House.
The jury for Integrated Campaigns and Brand storytelling was the most discussed by the "#esesmuintroverts" campaign of the International Writers & # 39; and Translators House. The campaign was intended to popularize Latvian literature in the UK and other English-speaking countries, with the emphasis that the majority of Latvian authors are afraid of the public speech and the so-called "small talk".
The "Lemon tariff by velcom" presented by Belarus "Not Perfect Y & R Riga" was hit by laurels in the category "Film and radio".
In the category of interactive and digital solutions, the McCann Riga campaign "No Speak English" became the winner. It was assumed that the supply of classical secondary schools is not appealing to young people today. To this end campaign manufacturers tried to change this picture by creating an unusual log-in campaign with witty Instagram messages and relevant websites, and to show that there is still a school that understands the interests of young people.
The campaign "Zewa Deluxe", presented by MMS Communications Latvia, was triumphant in environmentally friendly and non-traditional communication categories. The campaign was an environmental object that was on its way to the Positivus festival.
The categories for "Print and design" and "Branded content and entertainment" winners can be found on this website.
Tomas Upītis received the Young Creative prize. The prize, intended to highlight the new talents of the industry, is given to the newcomer in the advertising industry, who has participated in most finalists and prizes, and who has not worked in the industry for three years.
Among the finalists, DDB Latvia (14 works), Not Perfect Y & R Riga (12 works) and McCann Riga (11 works) were the most represented and most represented in the categories. .
The Latvian Art Directors Club was founded in March 2005 and brings together 18 representatives from large organizations and 50 artists, designers, architects, photographers, copywriters and other creative personalities.
Creative Excellence Festival "Adwards" brings together professionals and enthusiasts from creative industries every year to evaluate Latvia's best advertising campaigns and high-quality performance under the guidance of an international jury.
Source link