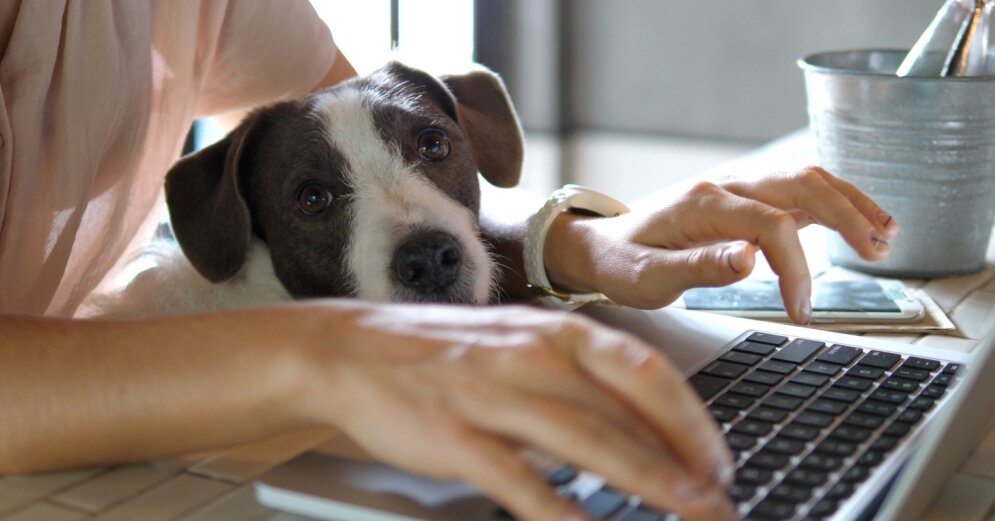 Compared to 2019, the number of people making purchases in online stores has increased. The change in habits was made possible by the constraints of the Covid-19 pandemic, the adaptation of merchants themselves to the situation and a more active transition to e-commerce, but the trend is also being followed by fraudsters and fake webshops.
The content continues after the ad
To advertise
"During Covid-19, shoppers and businesses have adapted to new circumstances – we are increasingly shopping online. Fraudsters have also found new ways to reach consumers, for example by setting up fake web stores – in recent years, cybersecurity professionals have found more than 400 bogus sites. "Copies from the AliExpress platform," explains Pavel Mickiewicz, Luminor's information security expert.
He emphasizes that when shopping in a fake store, the customer is exposed to various risks: not receiving the ordered product or service or becoming a victim of theft of personal data and payment card details.
"Fake shops are active all year round, but especially at the end of the year when Christmas shopping is taking place. Then consumers become careless and do not critically weigh where they buy goods and who they give their personal information to," says Mickiewicz.
It is no longer enough to only take care of one aspect of security to make it clear that the store is real.
Fraudsters have learned to convincingly display the Verified by Visa and Mastercard SecureCode security certificates and eliminate other obvious signs that could indicate a bogus website. To reduce the potential risk, it is recommended to use Latvian online stores. , the authenticity of which can be more easily verified It would also be advisable to use updated Internet browsers with antivirus installed on both the computer and the smartphone.
How do you recognize a fake online store created to defraud money? The store address contains several items, such as con.su.club, so pay close attention to the web address. Huge discounts are being offered that seem "too good to be true". The site sells goods, but is not an official distributor. The website has errors – cannot open other page links, "buttons" do not work. Contacts are missing or the specified contacts do not actually exist. The link is linked to cyber attacks or computer viruses. This can be found in various reputation testing tools. A link to the online store is unexpectedly sent by a friend or acquaintance with text that is not typical of everyday correspondence. There is no additional information about the products, there is a lack of real customer reviews about the store on other sources or social networks, it seems unreliable. There are no specific terms for online stores, deliveries, refunds or other important terms.
"In many cases, counterfeit stores are not targeting immediate fraud – their main job may also be to collect personal information and payment card details. There are cases where money is returned for a missed purchase, but the card details remain with the fraudster." to use a separate payment card for online payments, with the amount only available for making the necessary purchases, "says Mickiewicz.
In addition, it is important to regularly check and monitor your account balance and transactions.
"The experience of Luminor customers shows that the average loss in counterfeit online stores is as much as 100 euros. If there is a suspicion that money has been transferred to a fraudster or credit card details have been submitted to an unreliable seller, the bank and police must file a report, "said Luminor. representative.
Source link