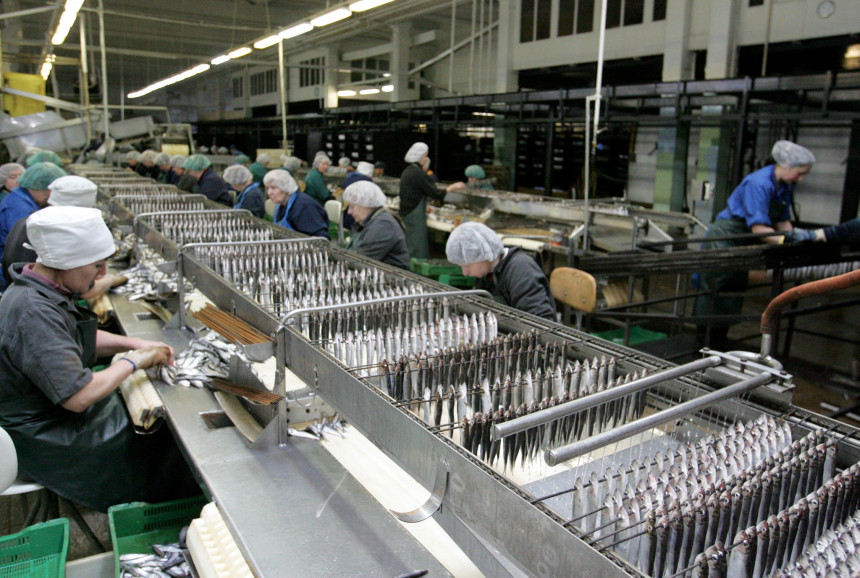 Fish processing company JSC "Brivais vilnis" is considering the possibility of performing alternative Covid-19 tests for workers infected with the virus, said board chairman Arnolds Babris.
He said it was not yet clear how these tests could be performed, but allowed the company to purchase the tests and conduct them under the guidance of medical personnel independent of the Centers for Disease Prevention and Control (SPCC).
Babris said that the positive tests of Covid-19 for the company's employees enabled Health Minister Ilze Vīķele (AP) to report a massive illness in the company, but the fact that 70 employees of the company have a positive Covid-19 test but the disease is asymptomatic does not mean they are sick.
Babris also pointed out that the company is compliant with the SPKC's epidemiological requirements and rejects the Health Minister's statement that non-compliance with the Covid-19 restrictions in the "Free Wave" has resulted in strict restrictions throughout the Township.
Babris explained that the company continues to operate with the necessary security measures.
It has already been reported that in the company "Brivais vilnis" a total of 77 people have been diagnosed with Covid-19.
The Free Wave employs a total of about 300 people.
Last year, "Free Wave" sales were 9,458 million Euros, 26.1% more than a year earlier, and the company posted a profit of 149,597 Euros, as opposed to losses in 2018, according to "Firmas.lv" – information. The largest shareholder of the company is SIA "Mūsų investīciju fund", of which Babris (49.79%) and the executive director of the company are Māris Trankalis (50.21%).
Source link