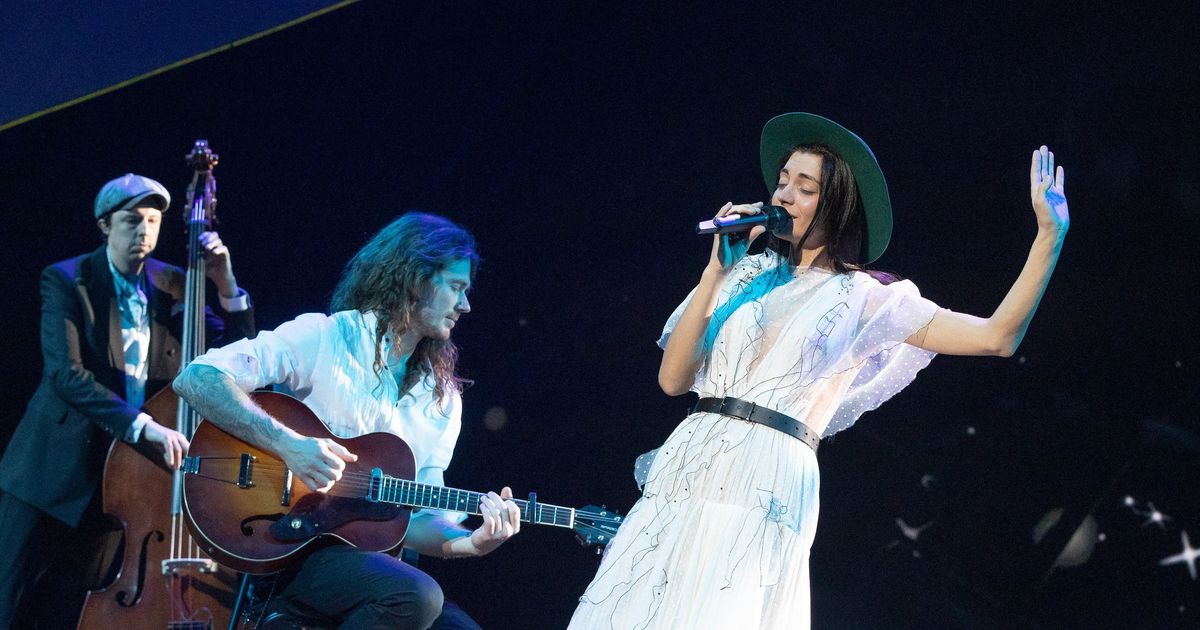 The stage performance "Carousel" for the song "That Night", which has the right to represent Latvia at the Eurovision Song Contest, was won by LTV author and performing artist in the competition "Supernova 2019", composed by two experienced creative directors from Sweden – Rennie Mirro and Filip Adamo. Both Swedish producers and directors have previously presented a number of stage performances at the Eurovision Song Contest that have been welcomed by the Eurovision Song Contest, and have even won laurels in the international competition, such as Loreen song "Euphoria" and Måns Zelmerlöw song "Heroes".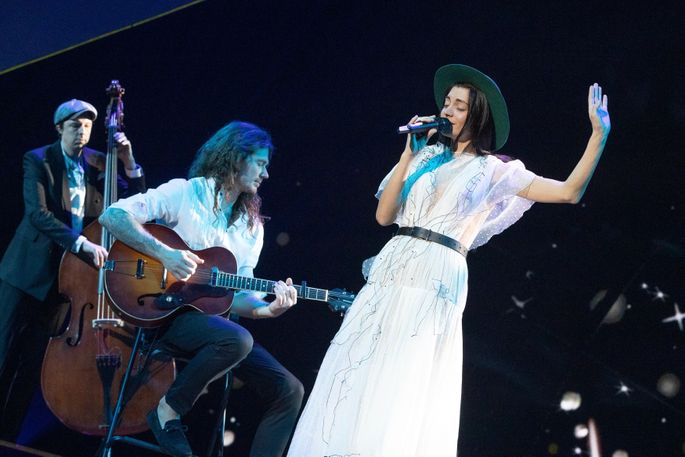 "We liked Carousel's performance at Supernova, but it's our job to take it to a new level," said Philip Adamo after the first attempt by Eurovision.
"Our priority is to make the Eurovision TV program" Carousel "visible.
"That Night" is a song that also works without a huge show. We wanted to preserve the intimacy in the shadow of the night sky, followed by the sunrise, which illuminates the stage at the end of the song. At this point you should see how everything will appear as accurately as possible on your TV screen, so it is important to wear a stage outfit that is already in rehearsals. "
Musical stage costumes were made this year in collaboration with the Latvian designer Liga Bang. During the show, only the group "Carrousel" – soloist Sabine Žuga, guitarist Mārcis Vasiļevskis, double bass Stanislavs Judins and drummer Mareks Logins – are seen on stage, but "That Night" is also performed by non-vocalist Zane Biķe-Slišāne and Annemarija Moiseja. The Latvian team also has a good director, Alexander Volks, who also helped with the upcoming debut of Carousel's EP album.
Read the interview with Marci Vasilyevski here.
A total of 41 Member States are participating in this year's competition. The finalists are identified in two semi-finals that take place on May 14 and May 16. The carousel group plays in the 2nd semifinal with the fifth round. Representatives from Latvia will have to compete with representatives from Switzerland, Albania, Sweden, Azerbaijan, Ireland, Austria, Moldova, Macedonia, Norway, Russia, the Netherlands, Romania, Croatia, Denmark, Armenia, Lithuania and Malta. But before that, on May 15, Carousel is waiting for the first big test – a general rehearsal, which will also be judged by an international jury. The decisive battle to win the international Eurovision Song Contest this year takes place on May 18 in the grand finale. Both the semi-finals of the competition and the finals are broadcast live on LTV1.
The progress of the Latvian delegation in Israel can be seen not only in the social network accounts of the Latvian television and competition "Supernova", but also in the online diary.
Source link