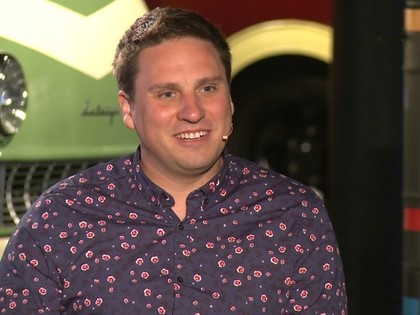 Photo: Screenshot
Go4speed.lv offers in cooperation with LMT-Hi-Tech the latest Speed ​​Kilts series. This time the studio is visited by Viesturs Kundziņš, who until now was known as Rein Nitti spokesman, but the FIA ​​World Championship Rally Championships this year served as spokeswoman for the stars of Matthew Ekstrom and Andreas Bakerund. The passion of the championship for passion, team plans for the future and race predictions – these and other topics in the latest series.
The FIA ​​World Rally Championship season was remarkable for Viestre Kundin – many countries in the world have visited, made 74 flights, learned new management skills and rally drivers learned the most. In a conversation with Paul Timroth and Ilmare, Viesturs unveils a race and presents his predictions when international rally teams can announce the plans for their next season.
Viesturs, Pauls and Ilmars also discuss whether the future of motor racing is a place for electric vehicle technology, and whether well-equipped petrol heads can mix with silent electric motors that could take a hard shot from motorsport.
Paul's Timrots, who tried the electric car during a Riga-Liepaja ride, also prepared a story about electric cars. But Artūras Širbuļa has caught the attention of the news about the newcomer to the motorcycle Aleksander Albon – in the history of the F1 is the second Thai. Who was the forerunner of Albon – more about this in the latest Speedy Tribe series.
The Speed ​​Tribe is also available on LMT Wired, LMT Straume and internet. Viewers are encouraged to participate in Twitter discussions with the # SpeedCity Tempter.
Source link