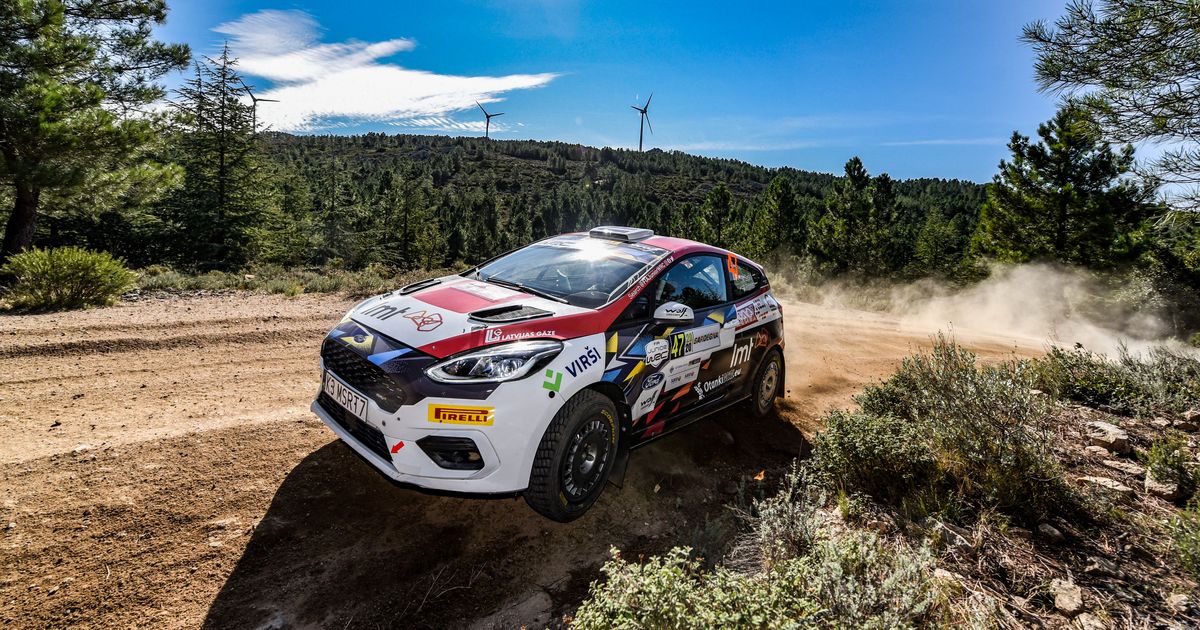 In the final race of the season, Sesks reached third fastest on Thursday in the junior stage at the Monza Autodrome in the lone stage, with Finnish leader Sami Pajari losing 5.3 seconds. He finished second in the second dopa on Friday, only 0.4 seconds behind Pajari.
In the third leg, the Liepaja team was the fastest, 1.4 seconds ahead of Tom Christenson from Sweden, while Pajari crashed and left Friday's race. Christenson became the leader in the general classification, for whom Sesks lost 1.6 seconds.
Admittedly, on the fourth leg, the Latvian crew punctured the tire and damaged the front of the vehicle. In the special stage, Seska's crew was in fifth place, as well as two minutes and 11.4 seconds behind Christenson.
In the final stage of the season, participants have the option of scoring one and a half times more points than in the regular stage and getting bonus points for wins in the special stages, and athletes who participated in all stages of the championship do not count the worst Results.
Sesks takes first place in the youth class with 68 points, but Christenson has ten less. Finn Pajari scored four points less. Christenson withdrew from the Estonia stage, so he will not be considered if he finishes in the Monza Rally.
In Italy, rally drivers are surprised by the snow, so athletes are allowed to use winter tires. JWRC class riders are allowed to use six sets of tires.
In the JWRC class, all athletes start with Ford Fiesta vehicles.
In the first leg of the season JWRC, Sesks and Francis in Sweden took second place, yielding only to Christenson, but in the second leg in Estonia they took Latvia's first victory in this class. In the previous stage in Sardinia, the Sesque finished third.
Last year, Sesk had a debut year with a front-wheel drive Ford Fiesta R2 at the World Junior Championships. In the JWRC class in 25 stages, Seska's crew managed to finish in the top three, in the stages victory was achieved in three rallies.
Source link