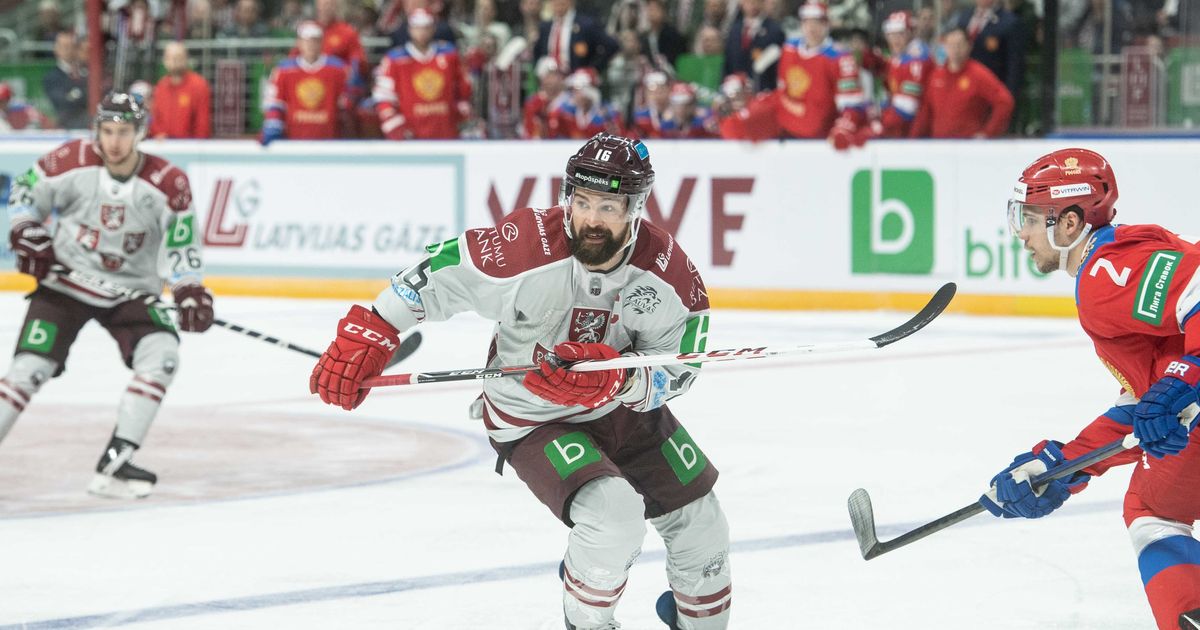 The battle between the two teams in Heerzla starts at 7:30 PM in Latvia and the match is broadcast on the 7th channel of Latvian television (LTV).
The units met on Friday, when Latvia suffered a 1: 4 loss.
Both teams will meet in the world championship.
Latvia & # 39; s head coach Bob Hartley has included 26 players in test matches in Switzerland. These include three keepers, nine guards and 14 attackers.
After the matches with Switzerland, the head coach decided to announce the composition of the team for the World Championship.
Toodor Bluger and Rudolf Balcher, who play in the National Hockey League (NHL) and recently Guntis Galviņš, who recently became Czech champion, were selected as favorites before going to Switzerland. Similarly, Lauris Dārziņš also started training with his favorites last week.
However, the team captain Kaspars Daugaviņš did not go to these games in Switzerland due to a slight ankle injury, and Edgar Kulda also heals the injury, but the World Cup this year is due to Vitaly Pavlov's knee injury.
The Latvian national team has already completed four test matches within the Euro Hockey Challenge tournament, where the team is participating in the World Cup preparation phase. First of all, Latvia won 3: 2 and 0: 2 against France, but last week the local hockey players "Arena Riga" won half (2: 4 and 2: 1) with a strong Russian team.
The world championship in Slovakia starts on May 10, while the Latvian national team in Bratislava will meet national teams from Austria, Switzerland, Italy, Czech Republic, Russia, Sweden and Norway. By entering the top four teams, the team guarantees a quarterly finish.
Latvian team matches for Switzerland:
keepers – Christ Gudevsky (Dinamo Riga), Gustav Dāvis Grigals (Alaska-Fairbanks University, NCAA), Janis Auzins ("Prizma");
protectors – Uvis Balinskis, Kristaps Zīle, Kristaps Sotnieks (all – Dinamo of Riga), Ralf Freiberg (Zlín "PSG Berani", Czech Republic), Arthur Kulda (Cherepovets "Seversta", KHL), Oscar Cibullsky (Mountfield of Hradec Kralov) Czech Republic), Jānis Jaks (American International College, NCAA), Edgars Siksna (Karaganda "Sarjarka", VHL), Guntis Galviņš (Trichet "Ocelars", Czech Republic);
attackers – Rodrigo Abol ("Orebro", Sweden), Mick Indruck ("Dinamo", KHL), Rihards Bukarts (Düsseldorf EC, Germany), Gints Meij, Oskars Batna, Emil Ginger, Martin Dzierkals, Rihards Marenis, Lauris Dārziņš (all – Riga "Dinamo"), Robert Bukart (Prague "Sparta", Czech Republic), Ronald King ("Lausanne", Switzerland), Theodore Bluger (Pittsburgh "Penguins", NHL), Rudolf Balcher (Ottawa Senator, NHL), Tom Anderson ("Langenthal", Switzerland).
Source link