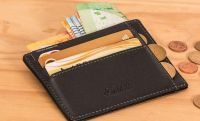 Only 7% of the Latvian population experienced a sharp rise in wages, more than 10% of their previous income, said Evija Kropa, an expert at the Swedbank Institute of Finance, referring to the Institute's survey.
She pointed out that, according to the survey, total wage growth in the last 12 months has been more moderate, with more or less than a third or 36% of the population.
According to the survey, wage growth was mostly modest – up to 10% of the previous salary. 29% of the respondents experienced this increase in pay. At the same time, more than half (52%) of those who have worked in the last 12 months have not changed their salary. The salary increase was felt most strongly by the average high (700-900 euros after taxes) and high (more than 900 euros) income receivers.
"There is often a belief that salaries change for office workers, but those who work physically are unlikely to feel any change. Survey data shows that wage increases were felt almost the same by company managers and their departments (40% admit), both specialists such as office workers (38%) and manual workers (40%) It should also be noted that the results of the survey indicate a different effect on salary growth – the demand for specific knowledge and skills in the labor market, which are already relatively high paid , offering skills and knowledge that are also valued at the right value in the market raise their wages faster, "says Kropa.
She pointed out that nowadays employees have a good time, because companies really need a workforce with certain skills that are expected to be relatively generous. Continuing the favorable trends in the economy, working for those looking for work will still be easy enough, which is good news for those looking for a job or wanting to change their job.
Also considering the time needed to find a suitable job, the opinion of the population is not so clear and the forecasts of the employees with regard to employment should be considered cautiously optimistic, Kropa said.
She stated that 37% of her ability to find a job in the event of a loss thought that equivalent work could be found within a period of no more than three months, and practically the same number of employees (39%) expected that it is relative for a long time – six months or more. The optimism of demand on the labor market is usually characteristic of employees younger than 40, who then become more pessimistic, for example 55% of employees between 18 and 29 years old and 48% of 30-39 year olds are convinced that in the case of job loss finding a job would take no more than three months.
"With the advancement of technology, some professions have undergone a change, but others have emerged." The new knowledge and skills required by the labor market mean that finding a new job at any age can be a challenge to not experience the stress of long-term unsuccessful job search. "How to do it, there are different ways to do this – there are different lifelong learning programs set by the state, as well as different courses and study programs available in person and remotely," Kropa said.
Source link