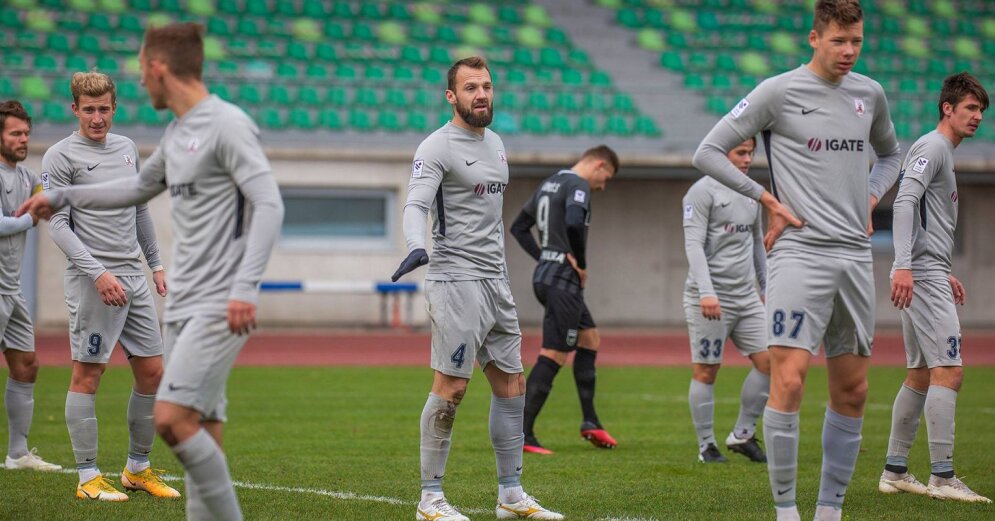 "Optibet" Latvian Premier League football club "Jelgava" has been quarantined as the club has been diagnosed with Covid-19.
The content continues after the ad
To advertise
One of the players of the football club "Jelgava" fell ill with the disease COVID-19, but another 18 team players and two coaches have been given contact status.
At the Center for Disease Prevention and Control [SPKC] the decision team was quarantined until December 2. This means that FK "Jelgava" will not be able to participate in the Premier League championship games scheduled for November 26-29.
After 25 rounds, the residents of Jelgava are in seventh place in the tournament table, two points ahead of the closest followers of BFC "Daugavpils".
In Jelgava, the disease was only discovered two days after the previous match – on Friday the club Zemgale fought a 2: 2 draw with "Valmiera FC" in the match that was transferred to their home. It is interesting that the match of "Jelgava" and "Valmiera FC" did not initially take place because of Covid-19, as the Vidzeme club was in quarantine.
The quarantine of "Jelgava" makes the end of the Latvian Premier League season even more complicated. Before that, several Latvian clubs argued for the end of the season, but the Super League organizing committee rejected the clubs' wishes and continued the competition.
Currently, 29 representatives of the Latvian championship team "Riga FC" have contracted Covid-19.
The content of the publication or any part of it is a protected copyright object within the meaning of the copyright law and its use without the permission of the publisher is prohibited. read more here.
Source link