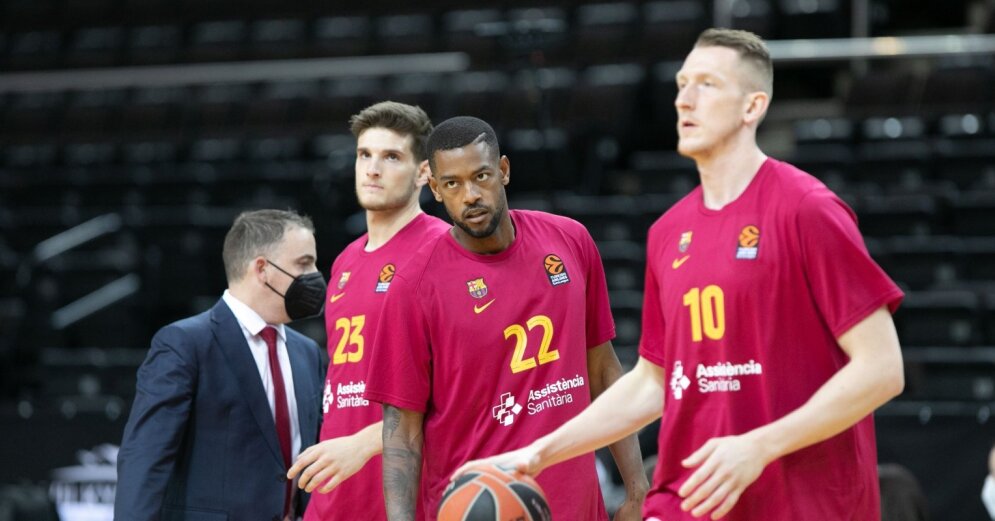 Latvian basketball player Rolands Šmits scored three points in the 12th round of the ULEB Euroleague in Kaunas on Friday with "Žalgiris", while Artūrs Kurucs scored one point in another match in favor of the Spanish team Vitorija "TD Systems Baskonia", with which it success of both Latvian teams was celebrated.
The content continues after the ad
To advertise
"Žalgiris" in Kaunas gave in to "Barcelona" led by Lithuanian specialist Šarūnas Jasikevičs with 62:73 (14:17, 19:22, 15:16, 14:18).
Schmidt played 12 minutes and a second and took one of three long shots. He also has four rebounds, two personal notes, one error and an efficiency ratio of two.
In the winning ranks, Brandon Davis scored 16 points, but Kail Kuriks – one point less. 15 points for Rokas Jokubaitis for the Lithuanian scholarship.
Meanwhile, "Baskonia" defeated Turkish club Istanbul "Anadolu Efes" resulting in 77:59 (17:20, 25:17, 21:13, 14: 9).
Kurucs played for four minutes and 54 seconds, during which time he scored two inaccurate two-point shots and took one of two penalties. He also has one rebound, one personal note, one provoked foul for an opponent and an efficiency factor of -1.
Baskonia's top scorer with 18 points was Alex Peters, who also scored seven rebounds, but all 12 players in the home rankings scored points, but none made it to ten points, with Shein Larkin settling for eight points. He also has five assists and errors in his account.
The Vitoria team with six wins in 11 games is in seventh place, while the Istanbul team with the same balance is ninth.
Source link