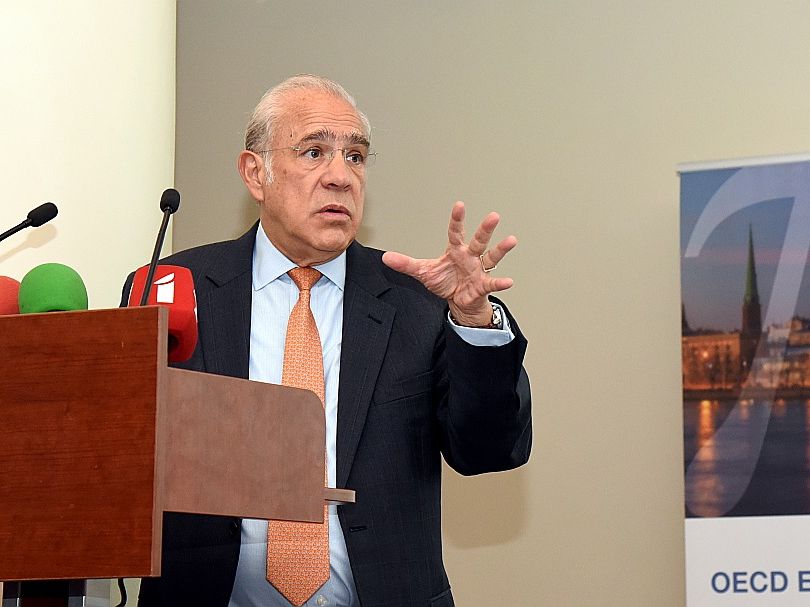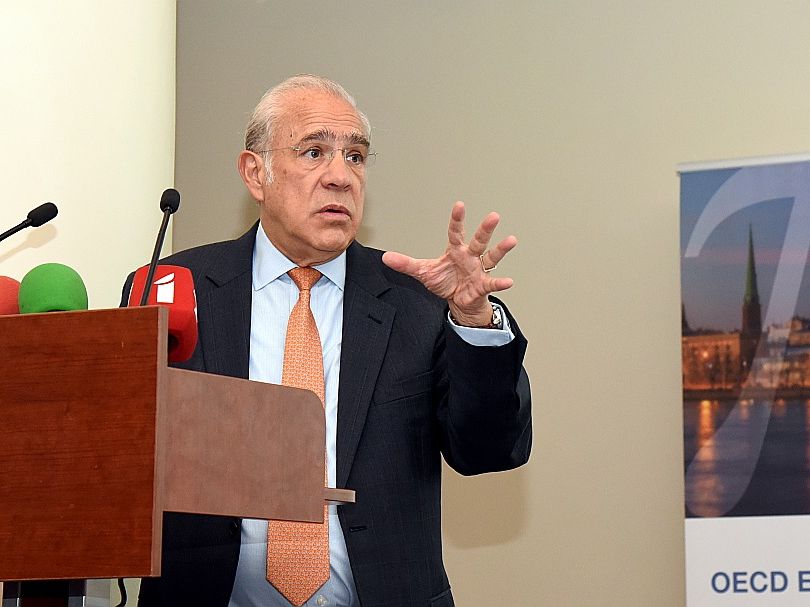 The Organization for Economic Cooperation and Development (OECD) will present a report on economic and environmental performance in Latvia next May 29, Riga, LETA informed the Ministry of Economic Affairs (EM).
On 29 May, the OECD Secretary-General, Anhels Gurija, and the OECD Department of Economy and Environment will visit Latvia to present Latvia's economic overview and environmental performance assessment and to present it locally. make recommendations for further development.
The Latvian Economic Report assesses the situation in the Latvian economy and the process of implementing major reforms, as well as recommendations from OECD experts to ensure a more sustainable growth of the Latvian economy. According to OECD practice, this type of report is published every two years.
Latvia's progress in implementing national and international environmental commitments since the mid-2000s and Latvia's potential to promote green growth and develop a climate neutral economy have been assessed in the revision of Latvia's environmental characteristics. The evaluation pays special attention to issues related to waste management and progress towards a circular economy, as well as the challenges of biodiversity conservation.
The event will also announce the start of cooperation with the OECD to address housing challenges in Latvia. In cooperation with the OECD, proposals will be developed to ensure the availability of housing in Latvia by adopting and adapting foreign good practice.
The second part of the event includes the thematic presentations of the OECD discussions and discussions with experts.
The event starts at 10 a.m. at the Radisson Blu Latvia hotel and will be available online.
A press conference is held at 11.30 am with the participation of the OECD Secretary-General, Minister of Economy Ralf Nemiro (KPV LV) and Minister of Environmental Protection and Regional Development Juris Puce (AP).
LETA has already announced that according to the latest OECD estimates, Latvia's gross domestic product (GDP) will grow by 2.7% this year and next year. In previous forecasts released last November, the OECD expects a GDP growth of 3.9% this year.
In Latvia, the agreed consumer price index, as predicted by the OECD, will grow by 2.6% this year, but will increase by 2.5% next year. In turn, unemployment in Latvia will be 7% this year and next year – 6.8%, estimated in projections.
The OECD notes that economic growth in Latvia slows as the situation on export markets deteriorates and the absorption of European Union funds slows down. At the same time, household consumption contributes to economic growth, although wage increases are also likely to lead to inflation. The organization also welcomed the commitment of the new Latvian government to combat the shadow economy and financial crimes.
Source link