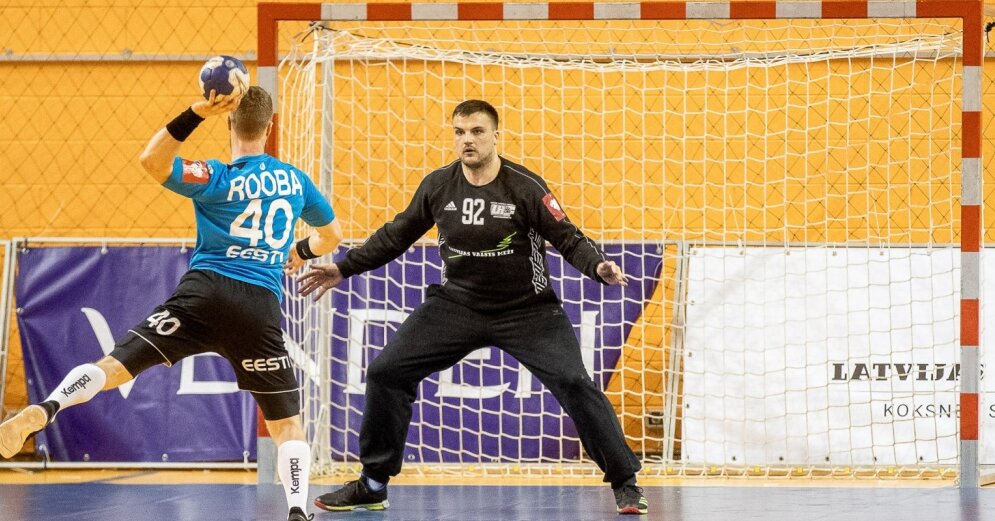 Latvian handball team player Artūrs Kuģis played all 60 minutes of the game in the Swedish Premier League match between his represented handball club "Vardberg" and "IF Hallby" after leaving the field on Wednesday in two games in a row. This time the home team "Vardberg" suffered a defeat with a result of 25:27, the Latvian Handball Federation (LHF) reports.
The content continues after the ad
To advertise
From the start of the game it was clear that the teams would play the same way. This was also evident in the first half, as no team managed to score more than three goals. The first half ended with a minimal lead for IF Hallby (13:14).
"In general it was difficult. Although we knew this team was running very well and created a lot of fast / semi-fast attacks and we were preparing for them, they already used nine such attacks successfully in the first half," said Artūrs Kuģis. back on the first half.
The second half continued in a similar way. Ten minutes before the end of the game, the difference was minimal: the home team "Vardberg" drove with only one goal. However, a few failed episodes, and five minutes before the end of the game, the guests managed to pull back the lead with a lead of three goals. The team represented by Artūrs Kuģis could not recover, so the match ended with the result 25:27.
Artūrs Kuģis emphasizes that "Vardberg" lost this match because the team made a lot of technical errors and also the accuracy was poor: "Our implementation in this game was the worst this season. thrown balls into the car. "
Artūrs Kuģis has repelled a total of 11 of the 37 shots in this game. Of these 37 shots made, three were free throws of seven meters, one of which the ship was able to repel.
The next game on Saturday December 5th, "Vardberg" will play against the handball club "IF Hallby" again, but this time away. Artūrs Kuģis explains: "If we manage to successfully return to defense and avoid technical failures, then it is possible to win this team."
Vardberg currently continues to take the penultimate place in Sweden's top handball league, winning four of the 13 games played and losing nine.
Source link