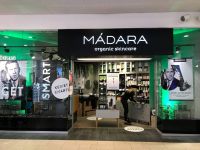 The Finnish Transmeri Group has increased its participation in the cosmetics manufacturer Madara Cosmetics to 23.09%, according to a statement to Nasdaq Riga.
The announcement states that Transmeri Group has subscribed 639,960 Madara Cosmetics shares for EUR 8.3 per share on Wednesday 12 December. As a result, the participation of Transmeri Group in the capital of Madara Cosmetics has increased from 6% to 23.09%. The shares that have been purchased are not included in the statement.
On 12 December, two transactions involving a total of 639,985 Madara Cosmetics shares were made on the stock exchange for EUR 5,331,863.
So far, the main owners of Madara Cosmetics were Lote Tisenkopfa Iltnere (23.92%), Uldis Iltners (23.92%), Sustainable Investments Ltd (17.09%), Zane Tamane (10.25%), Liene Draper (6.83%) and Transmeri Group (6%). The share capital of Madara Cosmetics amounts to 3.745.242 shares with a nominal value of 0.1 euro.
As reported, Madara Cosmetics Group sales for the nine months of this year amounted to 6.908 million euros, an increase of nearly 29% compared to the corresponding period of the previous year. "Madara Cosmetics" shares rates in Nasdaq Riga on the alternative market "First North".
Source link