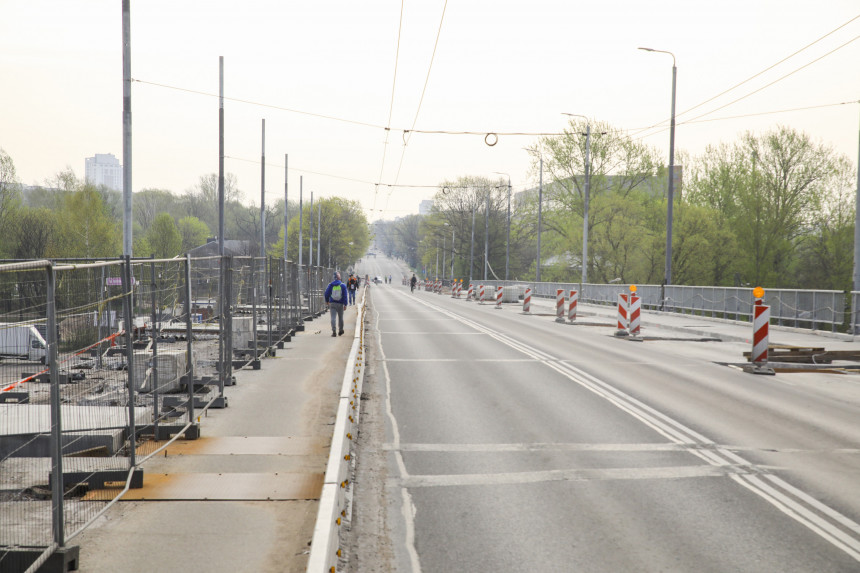 Due to repairs from today until May 21, car traffic to the Augusta Deglava bridge is closed at night.
Employees have the task of providing vehicles with road and traffic signs. The permitted noise level may be exceeded during this time.
As reported, on the morning of April 25, after the order from the Interior Minister Sanda Girgen (KPV LV), Deglava Street was closed due to traffic, causing serious traffic jams in this part of Riga. On May 4, the public and operational transport movement was restored over the crossing of Augusta Deglava street.
Construction State Control Bureau BVKB has entrusted the city council of Riga with the task of supporting the transmission beams.
Oļegs Burovs (GKR), acting chairman of the Riga city council, promised in advance that the bridge could be fully opened for traffic next week.
It is intended that representatives of BVKB and the State Police attend the broadcast today. "On Thursday it must be clear whether all necessary reinforcements have been made. If the works of BVKB are accepted, I hope that the VP will take a decision after this visit to fully restore traffic," Burow said.
Source link