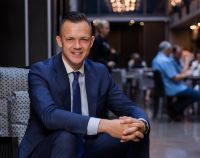 The tourism sector in Latvia continues to grow steadily, especially with regard to the number of tourists and the length of their stay, the number of available hotels has increased in recent years and the impact of the "shared" economy has increased, about 10% of tourists use of the opportunities that Airbnb or similar service providers offer.
The latest survey by the OECD on the tourism sector shows that Latvia shows very good indicators for the development of the sector compared to other Member States: the tourism sector in Latvia is 4.1% of GDP, exports 4.5% of Latvia's total exports and, together with related sectors, tourism The sector offers 8.9% of jobs in Latvia.
More and more international chain hotels are coming to Latvia, employees are obliged at different levels and the tourism sector is one of those with a competitive salary.
Sustainable people have plenty of opportunities
Both business and leisure tourism for the fast-growing and enterprising people in the industry certainly have many opportunities. Tourism is not only accommodation and catering, but today's trend demands more and more offers. Nowadays more and more domestic and foreign companies are looking for ways to unite the collective, for example for a multi-day adventure. This is a new but complete niche for our tourism. Here are opportunities for both existing and new ones.
In order to promote the competitiveness of the Latvian tourism industry, work on the development of high-value, interesting and unique tourism products with high added value should be continued, so that tourists are willing to spend more time in Latvia and pay more for the service, and successfully competing with the low prices of Latvia for the neighboring countries.
Think of the concept of "it is not possible"
For those who want to be involved in the industry, it must be taken into account that this is a dynamic task – every day is different and it takes on a continuous movement. There is no routine in tourism, but there is a chance to get to know other cultures and to be in an innovative and attractive environment. It also imposes certain obligations – to be able to communicate a lot, to be open in thinking, to be able to accept each person as they are. In the tourism sector you can not try to transform the guests, but do everything to be heard and understood and therefore come back again and again. Because of the success in tourism, the concept "it is not possible" should be forgotten.
In order to build a successful career in tourism, you must be able to learn from mistakes and accept criticism positively – to say, to create a defective effect. Unfortunately, traveling alone is not enough, we have to be ready to learn and develop, and also have the right education. Bachelor's and Master's degrees are required for career development and higher positions. However, the tourism sector has the advantage that the work is already starting in training. Working and learning the same is much easier and more interesting by connecting situations with study themes. That was also my experience, starting my work at the reception.
It is time to move on
Tourism is constantly evolving and developing, so you can not stop thinking at any time – I already know enough. In tourism is constantly being taught – from work situations, newsletters about tourism and hospitality developments worldwide, from various publications, from books and studies. New things appear daily in the industry, so it's important to stay up-to-date. In fact, among the leaders there are people who can continue.
New trends appear every step.
Today, one of the leading trends in hospitality is the usual addition to the details. Small things are becoming increasingly important. Even the routine event must be able to contain unexpected and exciting moments. Coffee breaks at conferences can also be made into works of art, accompanied by presentation, perfume, color, background video and sound. Technology develops rapidly in all areas, it goes to tourism and hospitality, so we have to make full use of it.
Account must be taken of the fact that, although there is a fear that artificial intelligence will replace people in many industries, tourism and catering establishments do not pose a threat to this. In this area nothing can replace the human contact and the personal approach that guests increasingly want. Especially in four and five star hotels.
Source link