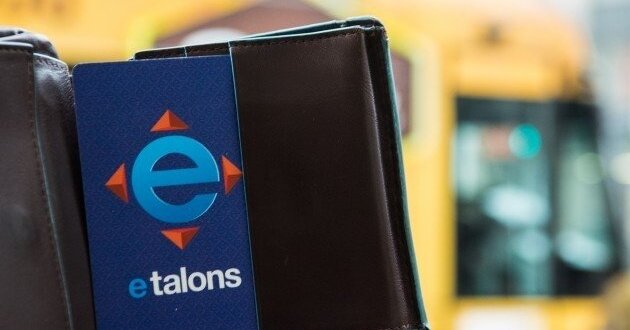 Saturday and Sunday public transport in Riga can be used free of charge, except express buses, night traffic routes and Retro-tram, informs "Rīgas satiksme".
The paid parking spaces, which are serviced by "Rīgas satiksme", are free on 18 and 19 August, with the exception of an underground car park at the Krišjāņa Valdemāra Street 5a in the congress center – parking costs will be charged in accordance with the applicable rates.
Saturday and Sunday, due to the possible increase in passenger traffic during the Riga City Festival, the public transport movement will be adapted to the holidays, on individual routes, in line with the passenger traffic, more vehicles with capacity will be offered and additional flights will be offered
In connection with the activities of the recreation area Lucavsalas, 40. bus routes stop at the stop "Lucavsala" in the direction of Ziepniekkalns
On Saturday 18 August the traffic will be on separate public transport routes to 2: 00 hours from the city center, where as many of the city's residential areas are served and from ensuring the arrival of passengers to and from organized celebrations.
Source link