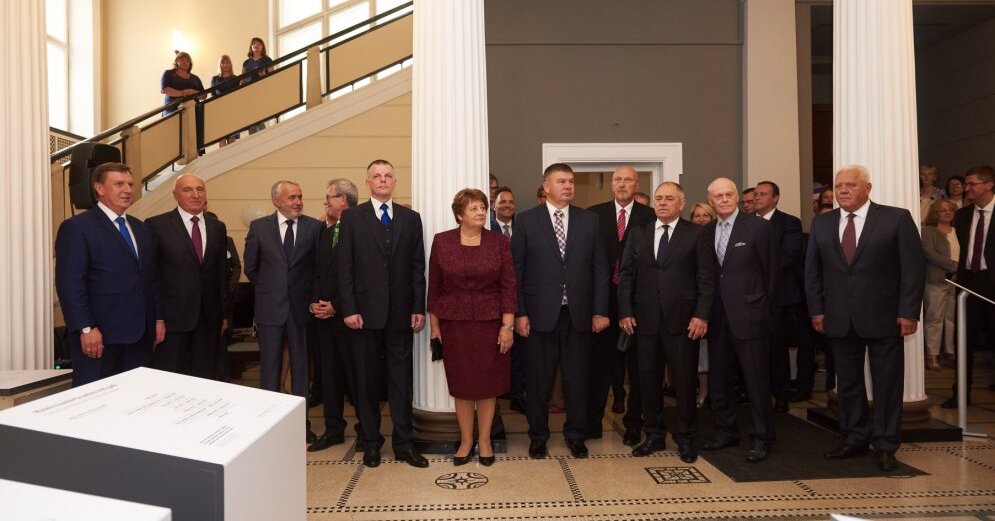 On Wednesday at 2:00 PM, the Latvian prime ministers, who led the government in regaining the independence of Latvia, gave their views on how Latvia would evolve over the next hundred years. The live video of the discussion was available on the portal "Delfi", the record will be shown in the coming hours.
Participation in the discussion was confirmed by Ivars Godmanis, Valdis Birkavs, Māris Gailis, Andris Šķēle, Vilis Krištopans, Andris Bērziņš, Einars Repese, Indulis Emsis, Aigars Kalvītis, Laimdota Straujuma and Maris Kucinskis.
On the same day, the prime ministers opened the exhibition in the Cabinet of Ministers, marking the centenary of the establishment of the Latvian government. The exhibition is open from 5 September to 15 December. Looking through the prism of all Prime Ministers of Latvia, the exhibition reflects the history of the formation of the Latvian government, its work and the most important decisions in the time that the state was founded, and also after regaining independence.
Ensuring internal stability, food for the population, the development of the Latvian army, agrarian reforms, building public institutions, strengthening the position of the Latvian language – these are just some of the most important decisions of the governments in the process the creation of an independent Latvia.
In turn, the Cabinet of Ministers has now decided both on the withdrawal of Soviet troops from the state, the reduction of the number of ministries and the establishment of the civil service, the exchange of currencies, privatization, accession to the European Union. The Union, NATO, the OECD and other organizations, as well as increasing government support for demographic issues, including for families with children. , the development of the national economy and economic growth, as well as changes in the education system, health care and tax policy.
Source link