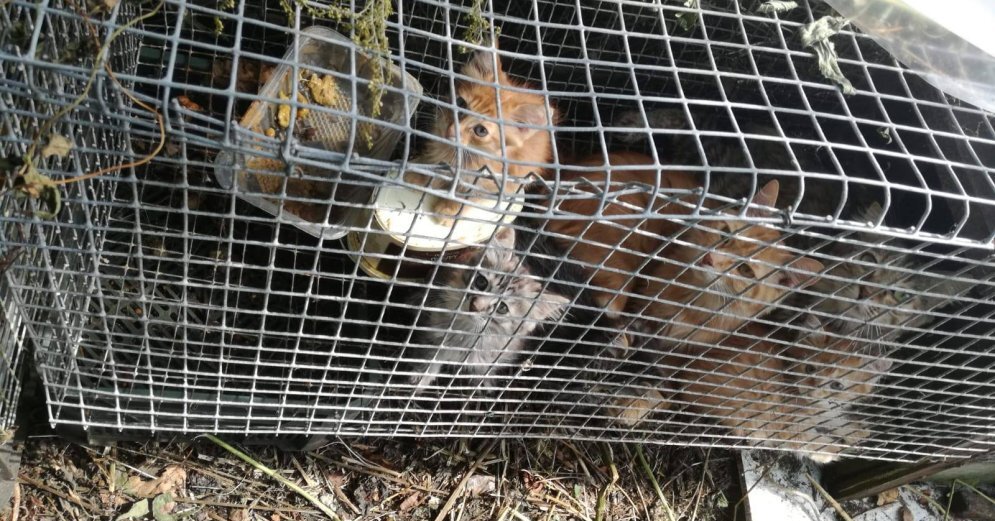 Garkalns county Suzos cat breeder seized 45 cats in poor condition. Several cats were kept in the creases of rotten minks that do not protect sunblockers from the sun or rain, and animals were also not available water, informs the State Police (VP).
Last Saturday the VP received information from residents about possible violations of animal welfare rules in Suzos. After receiving the information, the police checked that there were cages in the deserted garden with dozens of cats, including cats of the breed.
The animals were kept in unsuitable conditions – in narrow cages, which did not even have carpets or bedding. Similarly, cats did not have enough food, so they were downgraded.
The animal police adds that some of the cats had been plucked from the cages and had hidden in the nearby bushes. Many animals were also ill, suggesting that the woman not only did not care about their welfare, but also looked at the health of the animal.
The police officers were invited by the staff of the animal shelter "Ulubele", which brought a total of 45 cats and brought them to the shelter.
Lawrights have discovered that the cat owner is a woman who was born in 1961 and raised her cats to sell them later. The police have learned that the dogs have been held since August 15 this year. Previously the woman had kept the animals in the apartment at Dreiliņi, but the housekeeper ordered the woman to leave her.
Previously, a woman was involved in a sales department for cats, and previously she had imposed a sanction on the Administrative Commission of the Riga City Council for violation of animal welfare requirements.
In connection with the incumbent VP against a woman, she started administrative files about violation of animal welfare and animal welfare rules. For such an offense a warning is issued or a fine is imposed on natural persons from seven to 350 euros, and to legal persons from EUR 15 to 700, with confiscation of animals or without seizure.
For the same infringements, if committed repeatedly within a year of imposing an administrative penalty or causing physical or material loss, a fine of between € 15 and € 700 for natural persons and from € 700 to € 1400 for legal persons , with or without confiscation of animals. confiscation.
The materials of the case are forwarded to the Food and Veterinary Service for decision.
Source link